The 10 most wildly popular free pokies at Fair Go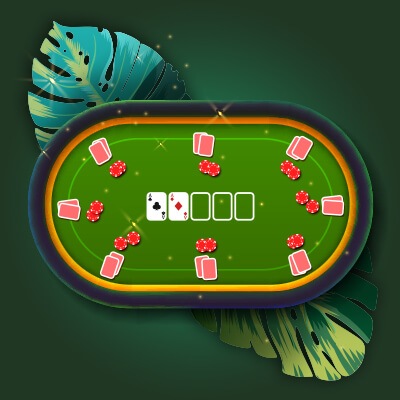 The best free pokies are found right here at Fair Go. If you want to brush up on your pokie playing abilities, our free pokies are a great place to start. Here are the 10 most wildly popular free pokies at Australia's favourite online casino.
Have we got a show for you, Fair Go members. Today we're going to announce our most wildly popular free pokies at Fair Go. From the sword swinging and big paying Achilles Deluxe to the vibrant and very rewarding title The Mariachi 5, these free pokies may not pay out… but they will give you that winning feeling.
What are free pokies?
Free pokies refer to any pokies you play at Fair Go Casino that don't require you to wager real cash. Free pokies aren't as widely played as our real cash pokies. However, we reckon that they're still pretty bloody epic. Before you rush out and have a crack at our free pokies though, here's a few things you need to know about them.

Every pokie has a demo version
Did you know that there's a demo version for each of our 140+ online pokies? Well, there is. This means you can play your favourite title as a free pokie. Just login to your Fair Go account and select a pokie you want to play. You'll then be able to play it for free or choose to play for real when you're ready.
There's no risk involved
Yep… that ain't no April Fool's joke. There's absolutely zero risk involved when it comes to free pokies. But you probably could've figured that out for yourself. This is excellent if you love playing pokies for the thrill of the win or you want to familiarise yourself with a certain title. There is one little downside though… you can't win any money when playing free online pokies.
They're very easy to play
In order to play a free online pokie, all that's required is for you to complete the following steps:
Login

to your Fair Go casino (browser or mobile)
Choose a pokie category from the lefthand-side of your screen
Select which pokie you want to play
You'll then be able to play the pokie for free
Hit the 'Play for Real' button when you're ready for real cash
Top 10 free pokies
The following list is of our top 10 most beloved free pokies. You can read more about these wildly popular titles in the next section. For the time being though, do you recognise any of your most beloved titles in our list? In it you'll find a collection of older favourites and newer releases. However, every single one of them are absolutely bonzer.
Fair Go's favourite free pokies
Here are our personal favourite free pokies to play.
Count Spectacular
25-variable paylines
Major and Minor jackpot
50,000-coin top award
12 free games with triple prizes
Australia doesn't have a whole bunch of haunted locations, but what we do have is Count Spectacular. This 25-variable payline free pokie delivers a spookily good time.
Put on a brave face and try to trigger that Major and Minor jackpot. Then when you're feeling courageous, have a go at the 50,000-coin top award. Scattered Castles are added to line wins while the Wild Count Spectacular will expand to cover other symbols.
If you land the Count Spectacular bonus round, you can choose between 12 creepy free games with triple prizes or 4 respins with reels 1 and 4 held in place. Either way, there's really nothing to fear here. Count Spectacular will get your blood pumping.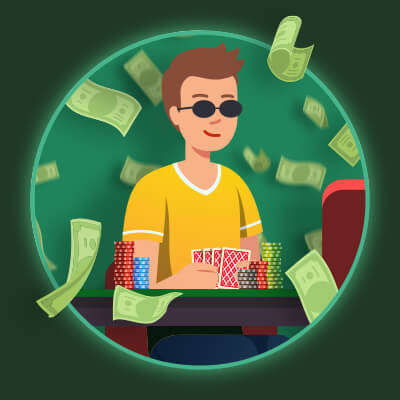 Dr. Winmore
Low volatility
300-coin top award
Cascading reels
x6 prize multipliers
Albert Ozstein Winmore is Australia's most famous inventor. However, you probably haven't heard of him before. The good news is that now you can get to know him better in the cluster-based free pokie Dr. Winmore.
Symbols will cascade down the reels. Dr. Winmore's robot helpers will then randomly appear to clear winning patterns. Depending on the type of combinations they clear (column, row, column and row, adjacent symbols), you'll generate some barnstorming prizes.
These wins come in the form of multipliers, which are set at x2 for the first win, x3 for the second win and up to x6 for five subsequent wins. Kooky, freaky but a whole lot of fun, Dr. Winmore is a free pokie for both mad scientists and online casino fans from all over Australia.
Free pokie crowd pleasers
Here's a couple of free pokies that are regularly voted as crowd pleasers.
Cash Bandits 3
25-variable paylines
Major and Minor jackpot
390 free games
115,000-coin top award
After two prior attempts, those scheming thieves are back at it again in the free pokie Cash Bandits 3. This time though they've outsmarted the fuzz. It's time to join them in cracking that safe.
Those who take a walk on the wrong side of the law might earn themselves one of two progressive jackpots. If you're nabbed before you trigger these though, you can still take a swing at 115,000-coin top award. The biggest treat though is for sure the Vault bonus round, which will award up to 390 free games with x23 multipliers if you crack the code.
Have your getaway driver handy and try your luck at being a baddie. Just remember that while crime certainly does pay in Cash Bandits 3, we only take good blokes and sheilas at Fair Go.
Halloween Treasures
243-AWP
4 jackpots
x5 prize multipliers
12 free games
Halloween only comes around once a year… that was up until the release of Halloween Treasures. This free pokie is the ultimate title for those who love the spooky season. But it's also perfect for people that like jackpots and creepy characters.
There's a Mini, Minor, Major and Grand jackpot and a 50,000-coin top award. If you land 3 or more Crystal Ball Scatters, you'll also activate the Free Games feature and potentially score 12 free games (with low paying symbols removed). Of course, the Gravestone Wild will send a chill up your spine by awarding x5 prize multipliers.
Love things that go bump in the night? Join witches, zombies, phantoms and pirates for an all-Aussie Halloween that's available for tricks and treats every single day.
Favourite VIP free pokies
These are the favourite online free pokies of our VIPs.
Panda's Gold
88-paylines
Triple prizes
Retriggerable free games
50,000-coin top award
Breaking news: a bunch of pandas have escaped from Taronga Zoo. Now they're amassing serious wealth in the free pokie Panda's Gold. Rather than try to capture them again, try to capture some bear-sized wins in this 88-payline title.
Exotic, entertaining and somewhat loveable, Panda's Gold has Prosperity Free Games, Wealth Free Games or Fortune Free Games for you to chew on. One can gift you triple prizes, the other can deliver x8 wins. The Fortune Free Games will x5 your prizes with each wild multiplying your wins with an additional x8.
Of course, we'll never swap this panda for our favourite bear Kev the Koala. But if we're being honest… that 50,000-coin top award and the sheer amount of prize multipliers are pretty bloody tempting.
Achilles Deluxe
Minor and Major progressive jackpots
Scatter pays
10 free games
40,000-coin bet per line
Fair Go is a place of fun, free pokies and outrageous offers, but sometimes you've just got to put on your armour and swing that sword. Achilles Deluxe is one such time that it pays to be a warrior.
Inspired by the Brad Pitt movie Troy, Achilles Deluxe is a 20-payline title of epic proportions. Not only are there two giant progressive jackpots, there's also some legendary bonus rounds to trigger. One of these will award up to 25 retriggerable free games with triple prizes, while the other will award 10 retriggerable free games with double prizes. Either way, you can't lose.
Join Achilles in Troy for a sword slashing, payout providing adventure in this free pokie. Available to play now with the real hero of the show… Kev the Koala.
The top ranked free pokies that everyone can enjoy at Fair Go casino.
Asgard
243-AWP
Progressively unlocked bonus rounds
Morphing symbols
Free games with x3 prize multipliers
The heavens open and lightning shatters the skies. Could it be another Aussie thunderstorm? Or is it the 243-AWP free pokie Asgard crashing down to earth?
We think the latter, which is why we're preparing you for this thunderous title. Complete with a 6,000-coin top award, two Wild symbols and a cast of mythological Norse characters such as Thor, Loki, Freja and Odin. The big feature though is the progressively unlocked bonus rounds that award bigger and prizes the more your trigger said bonus rounds, resulting in x3 multipliers, 30 free games, morphing wilds and more.
You won't encounter the wrath of the gods here, but you will encounter some massive payouts. Go from the Land Down Under to the icy north in the free pokie Asgard.
Bubble Bubble
50-fixed paylines
3,000-coin top award
x100 prize multiplier
Expanding Wilds
Winne the Witch is brewing up some wonderful wins in Bubble Bubble. Take your place next to Kev the Koala at her cauldron and get stirring on this 50-payline free pokie today.
Boasting a haunting yet cartoony theme with plenty of spooky symbols, Bubble Bubble is like a horror movie come to life. The only difference here is that instead of being scared out of your wits, you can scare up a 3,000-coin top award, 20 free games on the Greater Ghost bonus round or wins that can go as high as x100 your bet per line.
Bubble Bubble may look a little frightening, but its rewards are anything but. Throw on your pointy hat and play this free pokie at Fair Go today
Our most fun-filled free pokies
Finally, the title of our most fun-filled free pokies goes to these two.
The Mariachi 5
243-AWP
2,000-coin top award
Wild doubles prizes
Bonus pick feature round
Like live music, colourful free pokies and amazing prizes? Then you're going to fall head over dancing shoe heels for The Mariachi 5…
Join the 243-payline party and channel your inner mariachi musician on this Day of the Dead-themed title. With Wilds doubling prizes and a 2,000-coin top award, you can't go wrong. The most ludicrous aspect of The Mariachi 5 though is that the Pinata scatters allow you to pick a bonus from 5 options. With prizes ranging from 15 free games with a x2 multiplier to 5 free games with a x8 multiplier.
The fiesta has already begun and Kev is pouring the punch… but there's just one person missing from The Mariachi 5. And that person is you.
Football Fortunes
50-paylines
Major and Minor progressive jackpot
100 free games with triple wins
Penalty kick bonus round
Strap on your boots and get ready for the free pokie game of your life. Football Fortunes will make you feel like the next Tim Cahill or Ronaldo, but instead of kicking goals you'll be kicking wins.
Play it now and enjoy the high-octane gameplay and the soccer theme. There's a generous 50,000-coin top award plus two thrilling jackpots to trigger. Then there's the fact you can choose which game mode to play in, with the bonus round offering 50 to 100 free games with triple prizes in Rhino mode or 8 free games in Fortune mode.
Finally, we've got a cool penalty shootout round that will have you scoring some incredible payouts. So don't wait until the game is over. Shoot to win in this free pokie today.
Now, are you ready to enjoy some of these free pokies. Well… we sure are. If you want to head over to our online casino now, you can find all of these titles plus nearly 140 more. All of which are available as a free online title. So go on and visit Fair Go today.