Along with our slick cross-channel gambling platform and burgeoning promotions page, we've roped in lashings of RTG-developed casino games.
What's so special about these games? Well, according to an independent testing agency, the games at Fair Go Casino have the potential to deliver above average online casino win rates… and that of course means more money for players!
Our mission is simple. We want you to be rapt every time you fire up the Fair Go game engines on your desktop or mobile device. One way we can achieve a consistent level of excitement is to deliver gaming categories - and individual games - that have the lowest house edge.
A low house edge means the casino only has the slightest advantage when it comes to banking its portion of the wagers. In other words, the probability of winning Aussie dollars playing games at Fair Go Casino is pretty darn good.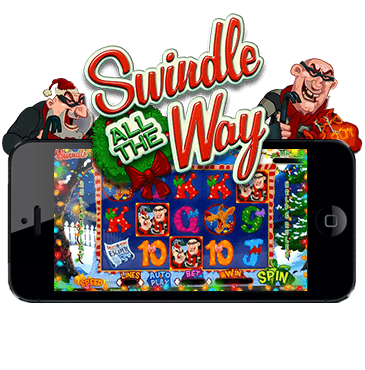 What is a Casino Payout?
A casino payout is the theoretical percentage of wagers placed on a game, or category of games, that is paid out to all players in the form of winnings. It is the same as return to player (RTP) and the direct opposite of the house edge.
As an example, video poker is renowned for its exceptionally low house edge. Variants like Aces and Eights and the full pay version of Jacks or Better have a house edge of 0.22% and 0.46%. That in turn means the average casino payout or RTP is 99.78% and 99.54%, respectively.
In simple terms $99.78 in every $100 wagered on Aces and Eights at Fair Go Casino is paid back to players in the form of winnings.
That doesn't mean every time you bet on and play that particular variant of video poker you are guaranteed an online casino win. It is simply an indication of the average RTP to all players who play Aces and Eights for real money over time!
Casino Card Games are a Good Bet
If you're wondering whether there is a particular genre that is better than the others in terms of casino payout, we can safely say card games are a comparatively wise bet. The reason for this is there is a defined number of winning combinations created from the deck, or number of decks, of playing cards that are in-play in a particular game.
Mathematically it's possible to calculate the probability of achieving the likes of a pair, three of a kind, flush or straight based on whether there are 52 cards, 52 cards plus a wild card or three, six or more decks of 52 cards in-play.
It's important to point out that players can only capitalise on the comparatively high payout percentage of games like Tri-Card Poker, Bonus Poker and Caribbean Stud Poker when they learn to play the game optimally.
In other words, you have to develop skills and a strategy to play card games online like the King Dick!
Ante up and splash out the cash without learning how best to play the game and you'll be as mad as a meataxe when you end up blowing your entire bankroll.
To recap: skill-based table games offer slightly better casino payout rates. However, it's essential to implement a 'best play' strategy or you may have an extended bad trot and end up looking like a right galah!
How About Pokies Payouts?
At Fair Go Casino our pokies are legend. They're colourful, creative and thematically entertaining. They're the casino games most players come to play… by far. There's a good reason for the massive popularity of online pokies and the keyword here is F-U-N.
The question is; do RTG pokies have a reasonable casino payout rate or are they cactus? First off, pokies are definitely way up there when it comes to the online casino win percentage. Fair Go casino pokies run around 97% Return to Player - 3% house edge. The accepted norm is around 95% - so Fair Go is really out on the limb paying out more to players than most online casinos.
When you de-construct a pokies game there are several key components – gaming symbols, bet lines, coin values and feature mechanics such as wilds, free spins, multipliers and so on.
Determining how each of these components affects the probability of achieving a particular payout permutation would take a powerful computer programme. There are simply too many variables in play. That's probably why gaming pundits haven't done all the complex calculations and posted the results online… as they've done with the likes of roulette, blackjack and poker.
The truth is that unless the game developers take pity on us and release the RTP of each individual slot title, it's really a thumb suck as to whether the average payout percentage for a particular pokies is high, low or somewhere in the middle. 
How to Improve the Online Casino Win Rate Playing Pokies
Choose to play pokies with plenty of in-game bonus features at Fair Go Casino and the RTP is likely to soar. Swindle All the Way, Gods of Nature and Ocean Oddities pokies could change your destiny!
Try Fair Go casino today with 15 free spins on Bubble Bubble 2
Use coupon code BUBBLE15 and enjoy 15 completely free spins to try out the best Australian online casino.
How to get your bonus:
Create your Fair Go account
Click on the "Coupon" button if you're using a mobile device or head to "Cashier" if you're using your computer
Redeem coupon code BUBBLE15
Play Bubble Bubble 2
Enjoy!
Please note that this coupon can only be used by new players and is only redeemable once. Casino terms apply.