The difference between real cash pokies and free games
FREE BONUS:
Redeem code "777FREECHIP" for $10 absolutely free.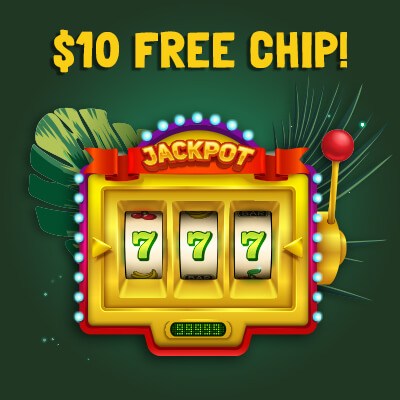 If you're wondering what the difference between real cash pokies and pokie free games is then you've come to the right place. While both offer a ripper playing experience in their own way, you'll soon discover that they're both very dissimilar in terms of what they offer your average punter.
Real cash pokies, pokie free games and downloadable casino titles… with so much on offer, it can be hard to know which option is right for you. Fortunately, we here at Fair Go don't muck about.
To ensure you know exactly what type of online pokie (whether it be a real cash or free game) to play with, we've put Kev on the job to create this handy guide.
With it you can learn what real cash online pokies actually are, what online pokie free games offer and how they both stack up next to each other. So buckle up, Fair Go punters.
This will kinda feel like you're back in school. Except instead of being graded for good work or earning yourself a gold star, you can scoop up some absolutely bonkers winning amounts.
What are online pokie free games?
Online pokie free games are pretty much exactly that – free slot games that you can play without having to deposit any funds. As such, pokies that are essentially free games don't allow you to win any cash.
Funnily enough, not a lot of people are aware that free demo pokie games exist. There are a number of reasons for this, but the main one is that they're not super popular when compared to real cash online pokies because they don't offer the ability to win money.
However, this doesn't necessarily mean that online pokie free games are a bust. In fact, free game versions of online pokies are quite practical since they allow you to practice or familiarise yourself with a pokie title before actually investing any money in it.
You see, online pokies are really pretty complex when you consider paylines, jackpots, bonus round triggers and top awards. And if you want to improve your winning chances, it's extremely helpful to know as much about the game as possible. Online pokie free games allow you to do this.
If you want to learn more about how to play the free version of online pokie games, please see below. We've also prepared a list of our most widely played virtual pokie free games.

How to play the free version of online pokie games
Login

to your Fair Go casino account using your membership credentials (both mobile and browser versions available)
Navigate to our game lobby and choose a pokie from the categories on the lefthand-side of your screen
Click or tap on a pokie to select it
You will be taken to a demo screen where you can play your selected pokie for free
When you feel comfortable with the gameplay you can then simply hit the 'Play for Real' button and bet with real cash
The 15 most popular online pokie free games at Fair Go
What are real cash online pokies?
In short, real cash online pokies are any online pokie title that you can place bets on using your Fair Go casino funds. Real cash pokies are pretty much the most popular type of online casino game at Fair Go. In fact, many punters just like you believe we have the best selection of real cash pokies in Australia.
But having a massive selection of real cash online pokies isn't the only drawcard. The main advantage to playing real money titles over pokie free games is that you can in fact win… wait for it… REAL MONEY.
Top tips for playing real money pokies
Of course, you don't need to be genius to figure this out. However, you do need to know how to get the most bang for your buck in order to maximise your chances of winning. See below for some of our top tips when it comes to playing real money titles as opposed to pokie free games.
Check to see if you're eligible for a bonus offer
Fair Go is known throughout the cities, towns and the outback for its amazing array of bonus offers. Seriously, we've got so many that we sometimes think that we're being a little bit too generous.
These bonus offers ran the gamut from no-deposit bonuses and free spins to deposit bonuses and special VIP rewards. All of which are available to claim if you're a true blue Fair Go casino member.
For those of you who fit the bill, it's always good to check our bonus offerings before you play any real cash pokie. By doing so you can claim a little extra cash for your effort or pick up a few free spins. After that it's simply a matter of using them up on your favourite title or trying something completely new.
Take advantage of our ongoing promotions
In addition to our bonus offers, we also run heaps of one-off and seasonal promotions. As you may already know, promotions are a bloody excellent source of bonuses, free spins and no-deposit goodies.
What's more, we always make our ongoing promotions super entertaining. For example, you may be prompted to spin a wheel for a Halloween promotion in an attempt to claim some special prizes.
Other times we'll release a small bonus for you to redeem then gradually increase the size of said bonus every day for perhaps a week or more. Either way, you can leverage promotions to your advantage in order to win more money.
Besides, you'd be astonished at the sheer amount of people at Fair Go who win jackpots as a direct consequence of playing a particular promotion (hint… it's a lot).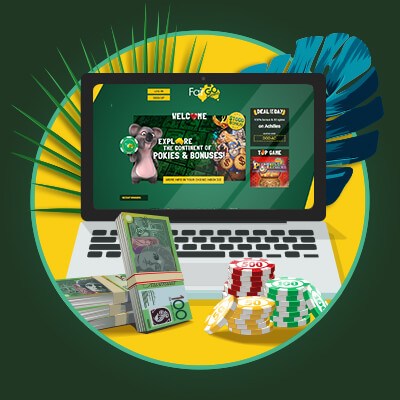 Develop a pokie playing strategy
Pretty much every bloke and sheila in Oz has had a slap on the pokies before, but not many think that a betting strategy is necessary when playing them. It's not like you're playing a game of poker or blackjack after all, so what's the point of strategising if spins and wins are totally machine dependent?
Well, there's actually some huge upsides to creating an online pokie strategy. One of the main ones is that you can play with more confidence knowing that you have a backup plan. The biggest benefit, however, is that you can set a bankroll amount and stick to it.
This is important since it may be tempting to continue playing until all your funds have gone, or worse yet, you chase your losses. By developing a bankroll amount though, you can establish a cut-off point if you have a few dodgy spins.
Trust us… we understand how easy it is to get caught up in the thrill of jackpot payouts. But it's important to consider that online betting has both ups and downs, so you should try to take advantage of the ups while you can.
Which type of online pokie is better?
So, which type of online pokie is better?
Is it online pokie free games that don't require you to deposit BUT won't reward you for a win? Or is it real cash online pokies that can pay out whopping big jackpot amounts?
The answer to the first question is that this really depends on your goals at a particular time. If you're trying to familiarise yourself with the gameplay of a new title, then a pokie free game is probably a good place to start. Conversely, if you just want to play to win then you will find lots of joy in playing a real cash pokie game.
It all comes back to personal preference. In our opinion, online pokie free games are super fun if you want to play without paying. They allow you to practice on a particular slot and get to know the paytable better.
At the end of the day, you can use pokie free games as a stepping stone to real cash pokies. It's what some of our more legendary VIPs do anyway. And if you want to learn how to be the best, well, our VIPs are good people to take advice from…
In conclusion, pokie free games are for when you want to try a game before playing for real while real cash pokies are (as the name suggests) the real deal. Head on over to our pokie section now to flex your skills on our selection of real and demo pokies -it's a rip roaring good time for both young and old.