Our top 3 tips for winning real money on Australian online pokies
FREE SPINS:
Use coupon code WINNINGBIG and enjoy 10 completely free spins to try out Fair Go Casino!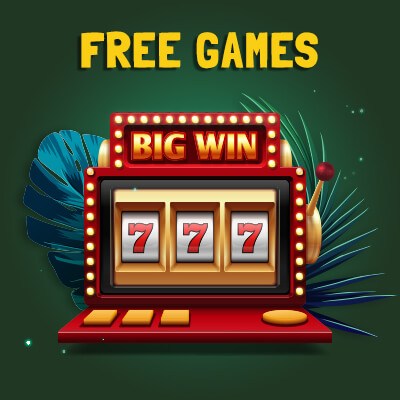 Are you looking for a better way to win real money on Australian online poker machines? If your answer is a resounding "heck yes!" then we've got something just for you. Below you'll find our top 3 tips for winning real money on Australian online pokie titles.
There's nothing wrong with wanting to win online poker real money at our Australian casino. However, doing so requires some luck and skill. In this article titled 'Our top 3 tips for winning real money on Australian online pokies', we show you the best methods for cracking a jackpot payout at Fair Go. So read on if you love the sound of big online poker machine real money wins.
1. Remember to claim comp points
Comp points, otherwise known as complementary points, are our way of rewarding legendary punters such as yourself with some extra luck. That's because you can collect comp points and exchange them for cold hard Fair Go credits.
Physical casinos do the same thing, except they'll reward players with a room upgrade, free chauffeur services or a free meal. Since nobody probably wants a free night in Kev the Koala's room though, we've got to settle for comp points. This is, of course, totally fine with us.
Comp points increase your chances of scoring a big win and as you already know… it always feels good to get something for free. Here's how our comp point system works:
Bet $10 at our real money Australian online casino
Get 1 comp point for every $10 you wager
Exchange 100 comp points for $1
As you can see, collecting comp points essentially allows you to earn additional cash no matter how your wagers perform. You can also see that the more you bet, the more comp points you get. This will eventually result in more money for your Fair Go wallet.
Log in

Play our Game of the Month
Collecting comp points and winning online poker real money in Australia has never been easier, thanks to our Game of the Month promo.
Run (no prizes for guessing this) every month, we choose one pokie to be our featured title. We then reward everyone who bets on it with not 1 but 2 comp points for every $10 wagered. Pretty epic, right? What this means is that you can collect comp points twice as quickly as usual.
In order to find out which title we've selected to be our Game of the Month, simply head on over to our promotions page by clicking here. Did we also mention that you'll get a deposit bonus plus daily prizes on our Game of the Month, too?
Redeem comp points for real online pokie money
Of course, simply collecting comp points won't get you the gravy you're craving. You've got to cash in your little (or big) comp point collection for real cash.
By doing so you can bolster your Fair Go wallet and use that extra cashola to either continue playing our Game of the Month OR try a completely different game. At the end of the day though, you've earned some additional real money for our online poker machines in Australia. That means you're within your right to do whatever the heck you please with it.
2. Play only the best real money online pokies
This one might sound self-explanatory, but do you always… and we mean always… play the best real money online pokie machines at our Aussie casino? Because what we've found is that a lot of people just play what they believe is the best, without actually doing some prior research.
It is, after all, easy to be distracted by the bright gameplay or a new release. Kev the Koala is practically jumping out of his fur in anticipation when we announce a fresh title. But sometimes you need to dig a little bit deeper in order to find our whether or not a pokie really deserves two fuzzy thumbs way up.
Fortunately, all of the real money pokies at Fair Go are developed by SpinLogic. Established as Realtime gambling back in 1998, Spin Logic are the crème de la crème when it comes to online casino offerings. Check out some of the games they have on our roster by following the steps below:
Login to

your Fair Go mobile/browser account
Select 'Pokies and Slots' from the sidebar
Tap or click on a pokie to learn more about it
Always check Return to Player (RTP) percentage
In case you didn't know, Return to Player is the term online casinos like us use to describe how much a pokie will pay back to you over time. This amount is then expressed in a percentage, hence the reason why it's called a Return to Player percentage..
For example: if you place a hundred $1 bets on a pokie with an RTP of 95%, you'll get back about $95 in the long term. However, and this is a big however, the RTP percentage doesn't factor in one big thing. That is that there's always a random chance you'll trigger a fixed or progressive jackpot win.
So while you can work out roughly what you'll make back on a real money poker machine at our Australian casino by checking out the RTP on a game, jackpot wins will always be an 'unknown' when it comes to your overall payout amount.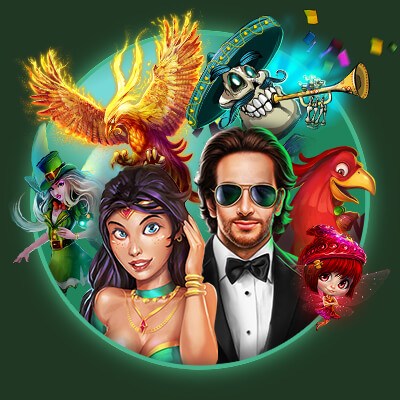 Play the demo version of real money online pokies
Another thing to consider when trying to play the best real money online pokies is that each game comes with a demo version. This is accessed the same way in which you access our other online titles, except instead of playing for real cash, you play for free.
Now, you may be wondering why one would bother playing for free… especially when you can't win any money on our demo games. The truth is that playing a pokie for free helps you to familiarise yourself with its paytable, jackpots and overall gameplay.
This will in turn help you decide whether it's the best pokie for you. If you find that it offers a good RTP and a decent chance for a jackpot win, maybe it's worth depositing some cash and giving it a crack. If not, simply move on and try another title safe in the knowledge that you haven't wasted any money.
3. Redeem our online pokie bonus offers
Finally, our third and final tip for winning real money on Australian online poker machines is to redeem our online pokie bonus offers.
Bonus offers in the form of free spins, deposit bonuses and no-deposit bonuses are always on offer at our online casino. Seriously… you can always find something to redeem or a new offer to check out. These prizes can then be used to give your odds of winning a boost in the right direction.

Of course, every real money online poker casino in Australia offer bonuses and promotions in one way or another. Here at Fair Go though, we try our best to bring you epic prizes on a consistent basis. This way you never get bored of hanging out with Kev.
But how to take advantage of our online pokie real money offers in Australia? Well, it's actually quite easy. Simply follow the steps below in order to redeem our online bonuses and promotions:
Login

to your Fair Go account
Click or tap the 'Promotions' link
Select a bonus offer or promotion for more info
Decide whether it's right for you
Redeem the offer by following the prompts
Keep one eye on your inboxes
If you really want to get on the front paw when it comes to winning real money on our all-Australian pokies though, you need to keep at least one eye glued to your casino or email inbox.
This isn't because we want to ensure you never miss a spam email. No, instead it's because we always send new game, Game of the Month and special promotional announcements via email. You can then go from your email to your casino inbox to either learn more about the offer or pick up a sweet as bonus.
Read our bonus terms and conditions
Another aspect of our real money online pokie offers is our bonus terms and conditions. As you may already know, every bonus and promotion released by an online casino comes with certain rules.
These rules are generally found on the bonus terms and conditions page, but sometimes dodgy online casinos will try and hide them. We're not sure why this is. Perhaps it's because they have something sketchy going on behind the scenes.
All we know is that our bonus terms and conditions, which feature things like playthrough or wagering requirements plus info on eligibility, are all available for you to read right here. Check them out now and get to know more about the bonuses you'll be redeeming. This info could just be the x-factor when it comes to scoring a jackpot payout.
We hope that these top tips for winning real money on our online poker machines have helped you out. All in all, we're super happy to share them with you. With any luck, you'll apply them to your online casino experience and start raking in some serious dough.
Just remember to collect comp points, play only the very best online pokies and take advantage of our bonus offers. If you do all of those things, you'll be halfway to becoming a very wealthy Fair Go member.
Use these tips to boost your winning odds today