8 winning habits of successful Fair Go casino players
Expired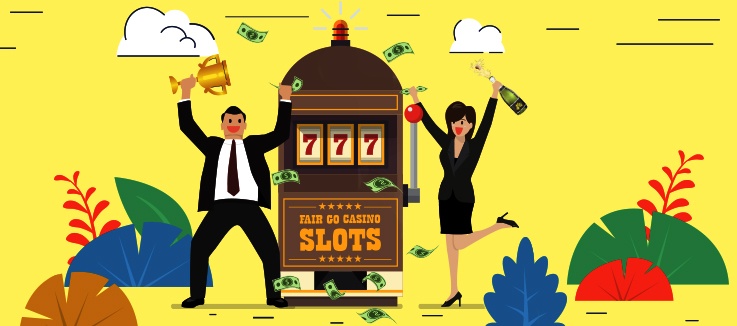 Winning a few dollars here and there and having fun playing your favourite casino game is a great way to spend time, but what if we told you there are techniques that can actually boost your chances of scoring a jackpot payout?
Developing skills such as positive thinking, strategy, discipline and money management are just some of the ways you can tip the odds in your favour. In this article, we share these traits plus a few other winning habits of successful Fair Go casino players in the hope that you can join our high roller ranks sooner rather than later.
Don't just shrug your shoulders and write off a dud bet as 'bad luck'. Take control of your future and your fortunes by brushing up on the following habits of successful casino players. Then, get ready to join the winner's circle as you rack up payout after payout thanks to this practical and actionable advice.
1. Thinking positive
It may sound cliché, but positive thinking is an important habit of successful casino players and the key to your success in the online gaming arena. You must believe in yourself at all times and always move forward.
There are both winners and losers in this life and the only difference between the two is often state of mind. The men and women who walk away with the big bucks on our pokies and table games are those who can whether the storm and remain motivated.
Don't let small setbacks cloud your judgement. Bring your A game to Fair Go and foster a mindset of positive thinking.
2. Money management
Money management is one of the foundation skills you'll need in your online casino gambling arsenal. It refers to the way in which you control your budget by setting limits and maintaining your cool.
Start by setting a maximum dollar amount that you will gamble with and never overstep that mark. By establishing this figure before you begin gambling, you can avoid chasing loses. Of course, in the heat of the moment this is easier said than done, but by having a money management plan you take emotions out of the picture. This in turn allows you to think more clearly about your decisions.
3. Patience
A non-negotiable habit of successful casino players is patience. Every great gambler before you possessed it and so will great gamblers for years to come. It is an essential cog in the winning machine and without it you'll make bad decision after bad decision.
Remember, online gambling with Fair Go casino is about having fun. If something doesn't go your way you need to have faith that it just wasn't meant to be. You can't win every hand all the time, but by being patient, thinking positively and managing your bankroll, you can create luck out of nothing and become a more consistent winner.
4. Having a strategy
Having a strategy to reach your online casino gambling goals is always a good idea. This strategy should be set before you start playing and be adhered to at all times, especially so when you're having a down day.
If you like playing a wide range of casino games, have a specific betting amount for each one. This way you can distribute your credits and enjoy each game equally. Conversely, another habit of a successful casino player is that they have a winning goal. This is to say that they stop playing after they win a certain amount, instead of trying to further their winnings in vain.
In this regard, having a strategy is like having a safety net. Without one you'll be rudderless in your online casino pursuits and easily veer of course. But with a sound betting strategy you can play with confidence knowing you always have a backup plan.
5. Playing to strengths
Playing to your strengths is pretty self-explanatory, but it's worth noting for the reason that many people fail to realise what their strengths even are. Worse yet, you may not even be aware that you have any online casino strengths, when in reality the opposite is true. If this sounds like you then consider the games that you play the most.
For those of you who are lifelong online pokie players, there's a fair chance that you'll have more chance at winning on a pokie title than on an online casino table game. If you've been playing virtual baccarat your whole life though, then that's most likely what your good at.
Playing to your strengths is essentially the same as staying in your lane. Of course, it's fun to experiment and try new things sometimes, but if you're in it to win it then it's best to stick to what you know. 
6. Skill development
One of the most essential habits of successful casino players is their desire to always improve their skills. Whether this means reading a book on online gambling, practicing on a particular game with only small amounts or reading online articles (wink, wink) that further their knowledge of how to win.
A good online casino gambler understands that in order to be better, you have to learn. That means putting in the hours and actually investing in your skills, instead of simply repeating the same mistakes. Want our advice when it comes to skill development? Start a betting journal. This way you can record your wins and your lessons and get an overview of the areas that you need to improve. In the online casino world, knowledge isn't just power… it's also payouts.
7. Discipline
Discipline is a foundation habit of successful casino players all over the world. Players that rely on 'good feelings' or 'lucky charms' set themselves up for a loss. Players with the discipline to follow through on their plan and execute a strategy set themselves up for success.
Don't be the player that relies on hope and a prayer when it comes to winning the major jackpot on their favourite online casino game. Have the necessary self-control and maintain your composure at all times. It's the only way you can ever guarantee long-lasting success. 
8. Opportunistic
When it's all said and done, online casino gambling is all about seizing opportunities. The hard part is correctly identifying when these opportunities present themselves. To do this, you only need to develop the aforementioned habits of successful casino players. You will then see more and more opportunities to win big coming your way and be better prepared to take them when they arise.
Being opportunistic also encompasses taking advantage of regular promotions and bonuses. We can't tell you how many times players have landed life-changing wins from bets that were a direct result of a special Fair Go promotion. So, the next time your inbox buzzes with one of our special promotions, take the time to check it out. It may just be the most profitable email you ever receive.
Develop the habits of successful casino players and win big with Fair Go casino today.