Introducing Dragon Orb
Expired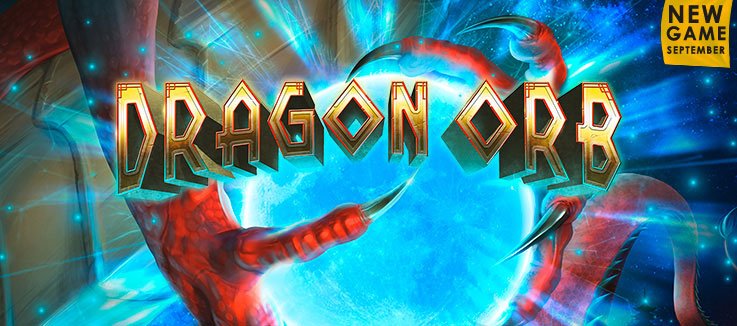 An Action Packed Pokie With A Mythical Dragon Theme
Fair Go Casino is proud to present Dragon Orb. This magical pokie features a ruby red Chinese dragon and charms with slick graphics and captivating sound effects. Don't get lulled into a false sense of security though – you're here for one thing and one thing only… to snatch the dragon treasure right from under its scaly feet!
With all the buzz in Australia and around the world relating to Game of Thrones, Dragon Orb is becoming more and more popular every day. There's just so much to love about this ripper of a pokie from RealTime Gaming that we can't put it down. In addition to its fantastic visuals and awesome sound effects, there's also a really magical feel to the gameplay that will appeal to both rookie and professional pokie players throughout the country.
Set against an oriental landscape, the Dragon Orb interface also features gnarled trees perched on millennia old rocks and cascading waterfalls that plunge deep into the lakes below. The most prominent aspect of the game however is the fiery and fierce ancient dragon guarding untold riches and a wealth of treasure – too vast to even contemplate. Put the wind up this coldblooded creature from ancient China by approaching the challenge head on and enjoy the excitement that comes with each new spin. It really is the treasure hunt of a lifetime and you don't even have to leave the comfort of your screen! 10 variable pay lines and 5 reels of symbols mean that you'll have plenty of opportunity to take down the dragon and get your hands on its well-guarded gold.
Game Symbols
If you'd like to know just how to ruffle the red dragons feathers then let us help! Once you've fired up the game you'll be presented with an ancient oasis. The sound effects are inspired by Chinese music that will transport you to a world that existed long ago. The game symbols are also oriental themed and include objects such as hanging scrolls, scented candles, temple gates and much more. The main objective of the game is to correctly match the dragon symbols and collect as many orbs as possible. There's also a striking blue and purple lotus blossom and an opportunity to secure substitutes on each spin.
Jackpot Rules
At Fair Go Casino we believe honest and transparency are the best policies. That's why we like to let you know all about the jackpots that feature in our games. And let's be honest – the reason why we all play online pokies is because of their jackpot, right? Luckily for you and countless other pokie fans around Oz, Dragon Orb offers both a major and minor jackpot to be won. The rules surrounding these jackpots are as follows:
The jackpot can be grouped
Progressive Jackpots can be won at the conclusion of any game
The Jackpot is triggered at random
Progressive Jackpot wins are added to other wins
Gameplay
Before you hit the spin button, set your wager by pressing the bet button. If you prefer to have your reels spin a wee bit faster, use the speed button. Another option that may be of use is auto play, which allows you to activate up to 1,000 uninterrupted spins that will be played at a set bet value. Once you've set auto play into gear, you can kick back and enjoy its visuals.
In addition to the awesome graphics and intricately detailed red dragon from ancient China, there's also a host of other advantages to playing Dragon Orb. The layout of the pokie is pretty standard, with the main gameplay taking place within the middle of the screen. This sense of familiarity is perfect for those that demand something different with each playing experience, but don't want to have to waste time trying to discern a new gaming arrangement. The number of paylines on Dragon Orb is adjustable, with 10 being the maximum number that can be set. 5 reels also increase your odds of hitting the jackpot, as does the fact that this pokie can be played from left to right AND right to left. We've seen plenty of online casino games waltz through our doors, but there's no doubt that Dragon Orb is one of the most finely produced pokies we've seen.
Special Features
The only area where Dragon Orb could be interpreted as dropping the ball is in the fact it doesn't have an scatter symbols. It's a bit of a Reg Grundy ripper, but praise the ancient Chinese dragon gods that the developers have come up with a suitable solution. Turns out that the special Dragon Orb symbol is Wild and comes with the ability to help you win big by replacing all other symbols. The only drawback here is that it only features on the 2nd, 3rd and 4th reel. Its advantages however far outweigh the negatives. The benefits include its ability to expand and cover all the other reels entirely, as well as trigger up to 10 re-spins whenever it does land on a reel. To keep the game rolling on, the triggered Wild will also stay on the screen during your re-spin. This means that your chances of winning are boosted yet again and if you land on another Wild, you'll get an additional Wild symbol that can cover the reels. Note that up to 3 re-spins can be triggered consecutively.
All reels with expanded Dragon Orbs are held while the other reels re-spin once (after pays are awarded)
If, after a re-spin, 1 or more re-spinning reels have an expanded Dragon Orb, all reels with expanded Dragon Orbs are held while another re-spin occurs
Pays are awarded after each re-spin
Re-spins are played at the lines and bet of the triggering game
Where Can I Play?
The real question here is; where can't you play? This game is going to edge out all other competitors and keep your credit in the green. If you're enthusiastic about oriental dragon themed slots then we highly recommend giving Dragon Orb a shot. Not only is it the full package when it comes to graphics, gameplay and sound effects – but its Wild re-spin feature is an absolute pleasure to play. These Wilds appear on a pretty regular basis meaning that you're never to far away from racking a few up. This could be seen as compensation for lack of scatters. The fact that Wilds multiply as well is also a bit of a bonus. All that's left is for you to don your helmet, chuck on your best fireproof clothing and pull up stumps somewhere where you're going to be comfy, because Dragon Orb can be played absolutely anywhere.
Visit Fair Go Casino today on your laptop, desktop, mobile or tablet to get your mitts on this incredibly fun and exciting game from RTG. It's one of those "have to play" pokies that come across our desks every so often, and for that very reason we're proud to present to you Dragon Orb.