The Best Places to Experience Autumn in Australia
Expired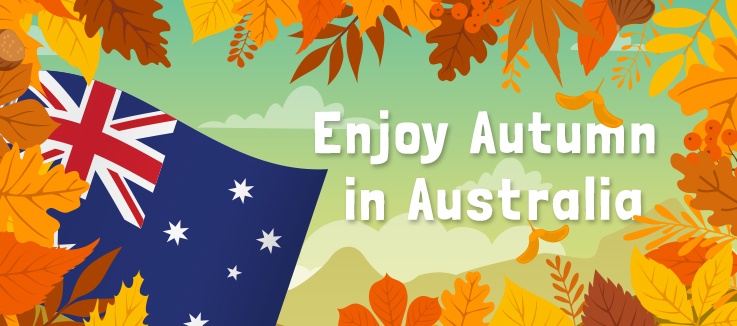 The Best Places to Experience Autumn in Australia
Well, thanks to our mascot Kev the Koala we here at Fair Go casino have come to learn that autumn in Australia is actually one of the best times of the year to visit. The weather isn't unbearably hot, there are a few public holidays to enjoy and the prices for tourists visiting the country are almost always cheaper.
The reason why Australia may not register as one of the best places to experience autumn though is because the continent is largely covered by evergreens. That being said there are still pockets of the country that burst forth with fiery hues of orange, red and yellow between March and May every year.
So if you want to experience vibrant colours, falling leaves and pleasantly cool weather, read on and find out where the best places to experience autumn in Australia are below.
Because like Kev the Koala says… autumn is the new summer when it comes to travelling.
Bowral - New South Wales
Bowral is located in the Southern Highlands, which is a scenic region only a couple of hours from Sydney's CBD and a few hours from Kev the Koala's hometown.
The history of Bowral stretches back about two centuries, and it was in the late 1800s that Sydney's elite began treating it as a rural retreat and changing its landscape by planting deciduous trees to make it appear more English.
Bowral now boasts a generous amount of stunning tulips, which burst forth during the spring. But it's in the autumn months when Mother Nature really puts on a show.
Check out the Autumn Open Gardens schedule to see red oaks, golden elms, plane trees, copper beech change with the season and take a stroll through some of this iconic town's stunning private gardens.
Just make sure you're wandering into the right property if you attend the Autumn Open Gardens, since its common for overzealous camera clicking locals to lose their way and wind up in the backyards of homes who aren't even on the schedule.
Armidale
Autumn in Armidale is as much about the events that take place as it is about the changing of the season.
The Armidale Autumn Festival, for example, gives both visitors to the region and locals alike a glimpse into Armidale's rich community spirit. It features a parade, plenty of opportunities for shopping, great food and live music. Corridors lined with trees that display vibrant autumn foliage will also make you feel like you're walking down a street somewhere in the northern hemisphere.
Then there is the Colour New England Street Arts Festival, which runs in April and celebrates the wonderful colours of autumn under beautiful blue skies before the town moves into the colder months of winters.
A must see if you'd like to see some entertaining local performers work their magic for the crowd in a picturesque country New South Wales setting.
Hunter Valley
The Hunter Valley is New South Wales' premier wine growing region.
Autumn in The Hunter is a highly instagrammable affair, with sweeping vistas, row after row of stunning vines and crisp, clean weather all coming together to deliver some picture perfect moments.
Autumn in the Hunter Valley is also when local vineyards celebrate the year's wine harvest by giving themselves a short reprieve from the stressful fruit bearing months and the summer harvest. After kicking back Kev the Koala style for a bit, the vineyards then begin to prepare their property to enter winter dormancy.
With so much going on, autumn in the Hunter Valley is a busy period of activity and change when it comes to the vineyards. Some wineries, however, may still take on fruit from out of the region, meaning you can still enjoy those dazzling reds, oranges and yellows whilst sipping on a glass of locally produced wine.
Canberra - Australian Capital Territory
If you're yearning for autumn weather that's somewhat comparable to Europe or the States, then perhaps Canberra in Australia's Capital Territory will tick a few boxes for you.
Here you can grab yourself a coffee and head out to suburbia or visit the riverside and waltz through a dizzying array of leafy streets and canopied pathways taking in those blazing autumn colours. Lake Burley Griffin, which is located just outside of the city, also offers a fantastic spot from which to get a panoramic view of the enchanting countryside.
While you're in Canberra for autumn, why not watch the Parliamentary Triangle light up after dark with large-scale projections that shine onto national monuments such as Parliament House and the National Portrait Gallery.
Anzac Day is also another reason to visit Canberra in autumn. Held all around the country, this special day feels somewhat more poignant when observed at the Anzac Day Dawn Service at the Australian War Memorial.
Couple this event with the beautiful displays of colour taking place in the city's gardens and parks and you've got yourself one of the best places in Australia to experience autumn.
Victoria - Bright, Alpine High Country
Alpine High Country is known Australia-wide for its autumn foliage, with the best place to witness its beauty being the charming town of Bright.
Surrounded by mountains and located on the Ovens River, Bright plays host to the Bright Autumn Festival which takes place from Friday April 26th to Sunday May 5th.
The highlight of this special event is the gala weekend, where visitors and residents are treated to a market, music in the streets and a grand parade that's held on Saturday May 4th. If you're looking to escape the festivities though, Bright also offers a number of other activities that are perfectly suited to the cool autumn season.
Embark on a short stroll along one of its many walking tracks that lead to lookouts with breathtaking views or take a tour of some of the town's gardens, which feature a number of deciduous trees and well-established gardens that are enough to make you want to return next autumn.
Alfred Nicholas Memorial Gardens, Dandenong Ranges
The Alfred Nicholas Memorial Gardens is your own secret garden in Victoria's Dandenong Ranges, complete with picturesque waterfalls, a boathouse, various water features and a captivating ornamental lake.
There's also a blend of native and exotic trees including mountain ash and ginkgoes, plus maples and liquid ambers that turn bright reds and oranges during the autumn months that are perfect for picnicking under on a cool, sunny day.
The park is open from 10 am to 5 pm every day and features paths that crisscross its grounds, making it easy to wander around and explore every corner until its time to leave again.
Maroondah Reservoir Park, Yarra Valley
Autumn is the Yarra Valley is a true spectacle of nature.
Not only is it harvest time in this highly regarded wine region; it's also the best time to witness the explosion of colour that complements the exceptional sunsets during the early autumn period.
The Maroondah Reservoir Park is but one worthy destination to visit if you happen to be in the Yarra Valley. This English style garden has a healthy stock of both native and exotic plants and trees, with a famous Rose Stairway that steals the show during the autumn months.
So, if you'd like to sip on some beautiful local wines and see nature in action, a trip to the Yarra Valley in autumn is a must.
Western Australia - Margaret River
Sunny days that aren't too hot and eye-catching autumn colours are just two of the reason why Margaret River is a great place to visit from March to May. But 'Margies' as its affectionately known is also a fantastic destination if you enjoy fine wine and beautiful beaches.
Speaking of; for those of you who like to cast a line every now and then, Margaret River offers plenty of primo spots for you to fish from, with autumn being an especially great time of year considering salmon season is in full swing.
If you're a bit of a bookworm though, you'll find solace knowing that the Margaret River Readers & Writers Festival is also just around the corner. Billed as the biggest regional literary event in Western Australia, it aims to bring novelists, journalists, academics and established and emerging storytellers from WA, interstate and overseas together under one roof to share their experiences.
Golden Valley Tree Park, Balingup
For some of the best leaf watching (it's a thing… Kev told us) in Australia, you can't go past Golden Valley Tree Park in Western Australia.
Located about three hours south of Perth near the town of Balingup, Golden Valley Tree Park is the largest arboretum in the state with over 60 hectares of land… making it a real life Nirvana for our mate Kev.
Here visitors can gaze upon more than 3,000 native and exotic trees from over 1,000 different species. Some of which shed their grey bark during this period to reveal a variety of soft pastel hues underneath.
If you can't make it to Western Australia anytime soon though, don't distress. In 2001 the park was heritage listed under the Heritage of Western Australia Act 1990, due to its "natural topography, creek, homestead and early cottage, which form a significant cultural landscape".
This means you'll have plenty of time to schedule an autumn visit and drink in the brilliance of the leaves as they turn an intense shade of auburn before your very eyes.
Tasmania - Cradle Mountain-Lake St Clair National Park
We could easily of put the entire state of Tasmania on this list, given that it's home to a spectacular range of colourful deciduous trees and vineyards.
Since we've got to be a bit more specific in our selections though, we suggest visiting the amazing Cradle Mountain-Lake St Clair National Park. The reason being that this is one of the only places in the world that you'll be able to witness the iconic splashes of intense colour that appear all over the landscape, thanks to a little known natural wonder called 'The Turning of the Fagus'.
The fagus is a deciduous beech tree that's only found in Tasmania. And from late April through to May it provides viewers with a fleeting glimpse of beauty by displaying a wide variety of arresting colours. This spectacle alone transforms the entire Tasmanian landscape and is responsible for much of the state's autumn shades.
As such, you'll find nature enthusiasts, hikers, Instagram famous celebrities, photographers and sightseers from all around the world flocking to witness it in real life.