The best places in Australia to see a Koala
Expired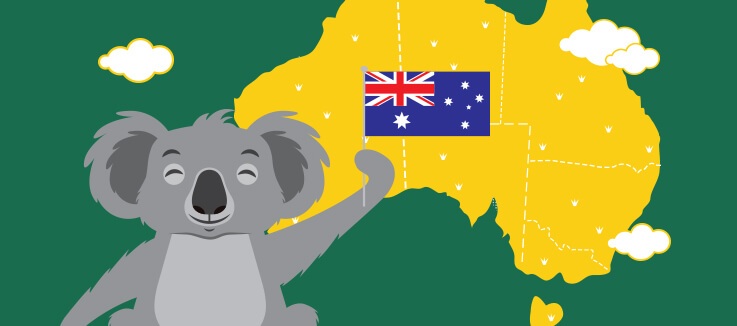 The best places in Australia to see a Koala
The best place in Australia to see a koala is of course at Fair Go casino, where you can witness our mascot Kev dishing out bonuses and promotions left, right and centre. If you want to see a koala in the wild though, we've listed other parts of Oz that host large koala populations. Before we launch into it though, let's take a moment to discuss some amazing facts about koalas.
Like did you know that koalas are nocturnal marsupials that spend most of their lives asleep, napping up to 18 hours a day in some cases? Apparently, this is because eucalyptus leaves aren't actually that nutrient rich. For this reason they need to eat about 1 kg of leaves per day, but only leaves at a particular stage of growth and only from twelve different types of eucalyptus tree out of the hundred or so that grow in Australia. To digest these leaves, the koala has a special digestive system (a long gut) that is two metres and filled with micro-organisms that remove toxins from these leaves. Seems that even organic food can be bad for you these days.
In any case, Koalas are all over Australia with habitats in southeastern and eastern Australia in the states of New South Wales, South Australia, Queensland, Australian Capital Territory and Victoria. But if you'd like to know where best places to see them within these states are, check out the following article the team here at Australia's favourite online casino have put together then hit the road with your mates on a koala spotting adventure.
Victoria
Raymond Island
It isn't hyperbole to say that koalas are literally everywhere on this tiny island in the Gippsland lakes district. After being introduced here back in the 1950s, they have since flourished and become as prolific as the trees they live in.
This means spotting a koala on Raymond Island is easy. Simply take the Raymond Island Ferry from Paynesville by foot or bicycle (for free) or by car (for a fee) and upon arrival, start your stroll along the 1.3 km Koala walk that takes you around the island. You'll encounter your fair share of koalas along the way and snap more than a few Instagram worthy photos.
Kennett River
Between Lorne and Apollo Bay on the Great Ocean Road lies one of the most picturesque places to witness koalas up close and personal – Kennett River. With a significant population of koala colonies in the area and a total of around 1,000 koalas that call it home, you'd have to be pretty unlucky to not see a couple here.
Visitors to Kennett River in spring might even be able to spot young baby koalas hanging out with mum or dad. Just remember to keep your eyes trained on the trees to ensure you don't miss any though, paying special attention to the area where the branches meet the trunk.
Bimbi Park
Bimbi Park in Cape Otway offers a koala experience like no other. Here you can actually camp amongst the trees where the koalas live and really get a feel for the average day in the life of a koala. Of course, most of it is spent napping so your best chance of seeing one is late in the afternoon. During this time, they become more active and will start searching for food. If you're looking for something else to do between koala spotting escapades, Bimbi Park is close to some of the most unspoiled beaches and bushland in Victoria. With plenty of hiking trails and surf spots to keep you entertained throughout your trip.
New South Wales
Port Stephens
Located about two hours north of Sydney and only one hour from Newcastle, Port Stephens is one of the last remaining koala populations on the east coast of Australia. This doesn't mean koalas are in short supply though. On the contrary, Port Stephens supports a relatively large koala community of 100 to 200 koalas that live in local trees such as the swamp mahogany and drooping red gums. Instead of going on a solo koala expedition, consider dropping in on the Tilligerry Habitat Environment Centre which offers tours that allow you to see a koala in the wild alongside a number of other eco activities.
Tucki Tucki nature reserve
If you find yourself on the northern coast of New South Wales then a trip to Tucki Tucki nature reserve should be on the cards. Created in 1958 by a group of concerned locals, this reserve has been a sanctuary for multiple generations of koalas. And although it only contains a moderate amount of them, the area they're concentrated in is also relatively small (4 ha). This means that it's easy to walk around and spot a few of these fuzzy tree dwellers. Located approximately 15 km from Lismore along Wyrallah Road, roughly one hour from Byron Bay, Tucki Tucki is the perfect daytrip for visitors to the area who want to trade hippie drum circles for a chance to see a koala.
Port Macquarie
While Port Macquarie doesn't have a large wild koala population, we thought we'd include it on the list for a whole other reason. The world's first koala hospital, which is dedicated to the care and preservation of local koalas, is also located here. Founded by Jean and Max Starr in 1973, the hospital exists thanks to donations, adoptions and their kiosk. Facilities include a treatment room, eight internal intensive care units, six outdoor intensive care units and 33 rehabilitation yards. It also treats between 250-300 sick and/or injured koalas each year with about 80% of their admissions returning to the wild. And in case you were wondering, there are no koala doctors here… yet! :)
South Australia
Kangaroo Island
Funnily enough, the best place to see a koala in the wild in South Australia is actually on Kangaroo Island, where 18 were introduced in 1920 to prevent them from going extinct on the mainland. These days the population has exploded to a total of 25,000 plus, to the point that there was even a controversial culling of the animals implemented. Luckily for the koalas that has since been canned in favour of relocation. The Hanson Bay Wildlife Sanctuary Koala Walk in particular is a fantastic option if you want to get your koala-in-the-wild tally way up. With both guided and self-guided tours available, you can opt to explore at your own pace or have an expert give you the rundown on the booming koala population.
Queensland
Noosa National Park
Noosa is one of the last bastions for wild koalas in Queensland, with the best place to see them here being in the Noosa National Park. Enjoy 15 km of walking tracks that take you through native scrub, towering eucalyptus trees and past secluded beaches and coves. There's also a 360-degree view from the headland out over Noosa Heads and surrounds. The best thing about Noosa National Park though? The koalas of course, where there are thought to be about 30 in total. Spotting them is easy if you know where to look, but if you'd like to maximise your chance of seeing them there's also a downloadable local app where people can report recent sightings.
Australian Capital Territory
Tidbinbilla
Tidbinbilla is a nature reserve, which means that while the koalas are living freely they're not technically considered wild. In any case, the few resident koalas that do call it home can often be found nestled amongst the gum trees or taking a shortcut across any one of the reserves are 22 marked trails. Unfortunately, in 2003 bush fires devastated the nature reserve with many of the koala population lost to the fires. With the help of local environmental activists and carers though, the sanctuary area has since rebounded with many pregnant koalas, new mothers and recovering koalas that require veterinary assistance. Located only a 45-minute drive from the Canberra CBD, Tidbinbilla is a popular daytrip destination for visitors to the Australian Capital Territory.