When is the best time to play online pokies?
Expired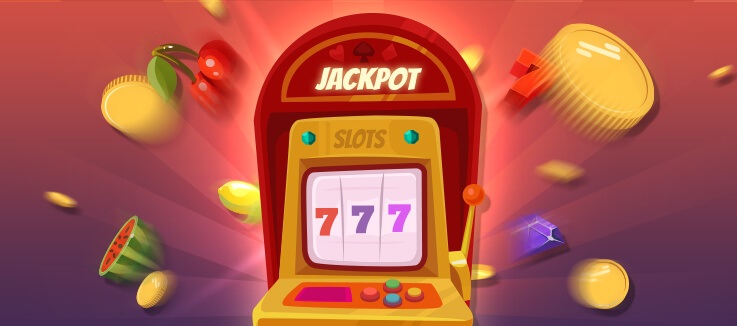 The question about the best time to play online pokies isn't a new one. Chances are if you're a fan of digital casinos then you've no doubt come across other blog articles or forums where this matter is discussed. The problem with the question is that the answer is never obvious. Some people will say that there's no such thing as an ideal time to play online pokies, while others will reference outdated superstitions in an attempt to justify their playing schedule.
                                         
When we wade through the multitude of misinformed responses though, it's clear that there are actually prime times to play online pokies based on your own particular playing style and routine. In this article we discuss the different factors that determine what time of day is right for you.
Read on and enjoy having this age-old question finally answered by the team at Australia's best online casino and remember to always gamble responsibly.
Time of day
Do you spring out of bed in the morning to play your favourite online pokie? Or do you prefer to hunker down at night for a bit of private pokie reel spinning with Australia's best online casino? The good news here is that if you fall into the latter category, your chances of winning on a Fair Go pokie are undoubtably higher.
The reason for this is that we run a campaign called Sweet Dreams which rewards late-night gamers with special bonuses. This means that you might also receive an unexpected reward in your casino inbox if you choose to play when the moon is out as opposed to during the day. 
If you're still not convinced as to whether playing after the sun has set is for you, however, just imagine how good you'll sleep knowing you just received a bedtime treat courtesy of the team at Fair Go. Although we will warn you, if that treat turns into a massive payout or a jackpot win, you probably won't get much sleep at all.
The beginning or end of the month
The vast majority of our members don't really consider whether it's more advantageous to play at the beginning or the end of the month. Our high rollers on the other hand know that in order to squeeze the last drop out of a particular promotion, for example our Game of the Month, you need to be on the ball from the very first day of the month.
By keeping a keen eye on your emails or heading over to our site on the first of the month, you can maximise the amount of times you claim a daily deposit bonus or free spins offer. You'll also be first in line to hear about any new promotions that we might be running, which allows you to start benefiting from these promotions before everyone else has cottoned on.
To really up your odds of walking away with a life changing win though, it's imperative that you also play the pokies towards the end of the month. Not only will most of our promotions be in full swing by then, but you'll also benefit from the increased jackpot that a bit of extra time can offer… which brings us to our next point.
Jackpot size
When it comes to online pokies it's about winning as much money as possible. So it makes sense that one of the best times to play the pokies is when the jackpot amount is at its peak. This is actually one of the strategies recommended to us by Kev the Koala, who is always looking for titles with a progressive jackpot that shows a minimum of $500. And to be honest he's living a pretty good life so we reckon he must be onto something.
                                                                                        
Of course, winning that elusive jackpot is a whole other story. They're triggered at random after all and can payout any time of the day during any month of the year. Like all gambling pursuits, your success when it comes to chasing a high-paying jackpot win is purely down to Lady Luck.
What the team here at Australia's favourite online casino believe, however, is that if you're going to take a swing at the big bucks, you might as well do it on an online pokie with a jackpot amount that's worth spinning for. Every minor, major or progressive jackpot has to go off at one point or another. It's just about betting in the right place at the right time.
RTP (Return To Player)
RTP or Return To Player is one of the most important aspects of an online pokie. It essentially determines how much the average gamer can win from a particular machine, which makes it a great indicator as to whether or not a particular pokie is worth playing. A common fallacy about RTP is that online casinos change it at will, switching it up to deliver lower payouts during peak-playing hours or simply to boost their overall profits.
The truth is though that online casinos such as Fair Go can't ask a developer to change payout percentages depending on the time of day. Not only would it be a waste of time to do so, it would also lead to a lack of trust between us and valued members such as yourself.
Would you play with an online casino that was always manipulating RTP in order to benefit their own agenda? We think not, which is why we're committed to only hosting online pokies that we believe will give you solid long-term odds of winning from the get-go, no matter what time of day you're playing them.
Distractions
The last factor when considering the optimum time to play an online pokie is whether or not you're likely to be distracted during a session. This is something our VIP members take very seriously. You could even say it's one of the main things they weigh up when trying to find some time to play their favourite online pokie.
When are distractions at a minimum though? Well, if we look at time of day, late-night gaming is your best bet as there are generally less distractions after the hour of 9:00 pm. Kids will be in bed by then and all of the pets would have had their dinner.
As the household winds down in preparation for bed, sleep is more often than not the only thing on everyone's mind. For the savvy Fair Go member though, the post-bedtime hours are the perfect time to fire up an online pokie and get a few spins in before your eyelids begin to shut down for the day.
You also won't be disturbed by emails, phone calls or even friends or family swinging by the house for a casual catchup. Better yet, the Sweet Dreams campaign that we mentioned at the beginning of this article will be in full flight at night. This means that on top of being able to focus on winning a spectacular jackpot, you might also receive a generous gift in the form of a bonus courtesy of your friends at Australia's best online casino.
Take advantage of those late-night hours and reap the rewards with Australia's best online casino