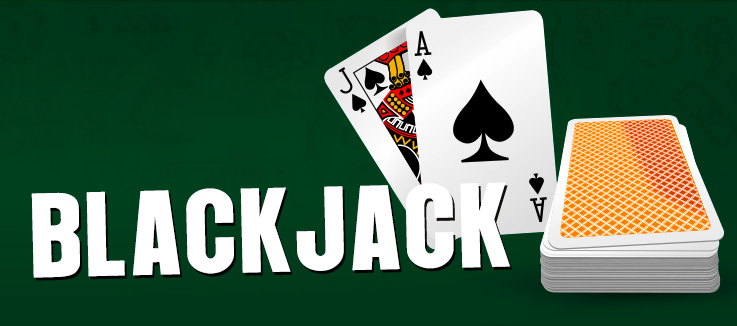 The Origins of Blackjack
The first mention of Blackjack, or at least 21, turns up in a book called Rinconeta y Cortadillo that appeared in 1601. So yes, Blackjack has been around for just a bit longer than online casinos like Fair Go! Back then, it wasn't about a fun time with your mates playing blackjack online — it was part of a tale about two boys who have to run away from their terrible families and then rob and cheat to make money playing 21!
Eventually, it was American players who were responsible for the name change from 21 to Blackjack. Why? When the game first came to the United States, there was a special bonus if a hand included an Ace of Spades, a Jack of Clubs or a Jack of Spades. Forget about the Ace — it seems the name Blackjack stuck because of those extra points for the Jacks that were Clubs or Spades — a "Black" Jack. Oddly enough, those bonuses don't exist anymore but the name stuck!
The Basics of Blackjack
For people who like the pace of a Three-Reel slot, we have a number of them, including the popular Jumping Beans. And if you're a six-reel player, we even have a few of those! We're always working to make sure you can get the gaming experience you want at Australia's best online casino, Fair Go.
To start, each player and the dealer get two cards — there can be up to seven players at a table. After that, players have the option of drawing additional cards to try to bring their hand to a total of 21 points, or as close as they think they need to be to beat the dealer's hand.
Here's how the cards are valued: the Number cards are the value that they are (a Seven, for example is worth seven), Face cards are worth 10 and an Ace can be either an 11 or a 1, depending upon what the player's hand needs to succeed.
When play commences, whether it's online Blackjack or Blackjack in a place like Vegas, bets are placed in a betting box on the table. Players can bet in different boxes but can only play one table. Each box gets a hand with two cards placed face up. The dealer gets one card face up and a second face that he or she looks at without revealing, unless the dealer has Blackjack, which will be announced to the table. To win, players need to have a point total higher than the dealer but not over 21. If you go over 21, you've busted. If the dealer busts, all the players at the table win. If the dealer doesn't bust, all the hands that are higher and under 21 win while all the players with less than the dealer lose.
During each hand, every player has a turn where they can:
Hit. Take another card from the dealer to get closer to 21.
Stand. Skip your chance to take another card.
Double down. Double your bet, take another card, and finish.
Split. When you hold two of the same cards, you can split them to make two separate hands.
Surrender. Concede half your bet to the house and retire.
A Push or a Standoff occurs when scores are tied — the original bets are then returned to each player. A hand that has Blackjack beats every other hand except another Blackjack hand. If two players have Blackjack, they earn 1:1 — a single winning Blackjack hand pays 3:2
It's no wonder Blackjack is so popular, and playing Blackjack online at Fair Go means you can get into a game at any time, no matter where you are, from your mobile.
Online Blackjack at Fair Go
One of the best things about playing Blackjack online is that it has all kinds of variations — that keeps it interesting and exciting for players. When you play online at Fair Go, you'll have access to all the best versions of Blackjack and 21 from one of the best developers of online table games — RealTime Gaming. Our Games include Blackjack, Blackjack + Perfect Pairs, European Blackjack, Match Play 21, Face Up 21, Pontoon, "Suit 'Em Up" Blackjack and Super 21. That means you can pick the game that suits your style. Find one that has an interesting wrinkle that makes playing it a little more interesting for you. Even with the variations, however, you won't be forced to learn a new game every time — the basics of online Blackjack are present in every one.