6 Festivals and Events in Australia You Can't Miss in May
Expired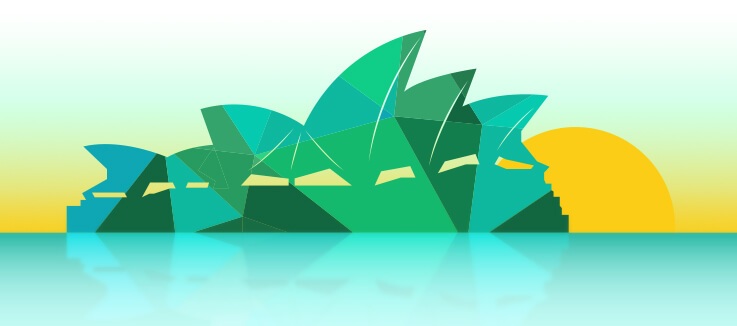 6 Festivals and Events in Australia You Can't Miss in May
Many people label Australia as a country of extremes, and rightly so when you take our recent record of droughts and floods into consideration. But did you know you there's one month in the year that's nestled perfectly between our sizzling hot summer and that bitterly cold alpine chill?
We're talking of course about the month of May, which is fast becoming one of the best times to get out and have a little fun before winter well and truly hits, thanks to the abundance of special happenings going on around the country.
So, if you're looking for something to do this month that's entertaining, exciting or just plain delicious, check out our list of 6 festivals and events you can't miss in May below as selected by the team at Australia's favourite online casino and Kev the Koala.
1. The Hunter Valley Food and Wine Festival
DATE: 1 May – 30 June
LOCATION: Hunter Valley, New South Wales
If just the thought of food and wine makes your frontal lobe flicker with excitement, then the Hunter Valley Food and Wine Festival deserves a place at the top of your list of things you can't miss in May.
Held every year in the majestic Hunter Valley wine region of New South Wales, the Hunter Valley Food and Wine Festival is a highly anticipated event that runs for two months beginning in May and finishing up in June.
In addition to some of the best wines in Australia and enough chow to send a sumo into a food coma, it also boasts a number of cultural events and themed activities for punters to check out if they're looking for something to get the blood flowing during the cooler months.
Appearances by celebrity chefs and winemakers plus interactive classes also ensure you'll always have something to see and do in between sampling some of the finest produce in Australia and waging a one-person war on the free cheese samples.
If you're looking to take it back a gear though, you can always grab a bottle of wine from a reputable local vineyard and retreat to the fireplace for a bit of cosy, cold weather vino sipping.
The Hunter Valley Food and Wine Festival really has something for everyone, so if you want to spoil your partner, treat your family to a weekend away or snuff out some premium reds armed with your own monogramed cabernet wine glass, then just make sure to book early to avoid missing out.
Sorry, Kev. No eucalyptus beer here :)
2. National Rugby League Magic Round in Brisbane
DATE: 9 May - 12 May
LOCATION: Suncorp Stadium, Brisbane, Queensland
Big hits, bad haircuts and highlight reels that make you happy you never played football past under 16s are just some of the reasons why we love to watch the National Rugby League (NRL) competition. But come the month of May there's a whole other reason to watch.
The NRL Magic Round in Brisbane.
Beginning on the 9th of May, the NRL Magic Round is a full round of Telstra Premiership action taking place on one weekend in one location with 16 teams playing 8 games. All of which will be hosted at the famous (or infamous if you're from NSW) Suncorp Stadium, otherwise known as 'The Cauldron', for its intimidating pressure cooker atmosphere.
All your favourite players will be there and there's guaranteed to be some serious hit outs. Footy aside though, the NRL Magic Round in Brisbane will also bring the heat with some of the biggest names in the Australian entertainment industry showcasing their talent over the 4 days.
Confirmed acts include A.R.C., who performed at the 2016 Dally M Awards, ARIA award-winning band Sheppard, Gold Coast products Stafford Brothers and The Preatures.
So, call the boss, chuck a sickie and go witness this not to be missed spectacle in Brisbane live or from the comfort of your very own abode.
Either way you're in for a ripper of an NRL round.
3. Canberra International Music Festival
DATE: 2 May – 12 May
LOCATION: Canberra, Australian Capital Territory
Canberra is more than just illegal fireworks and public servants. There's also a thriving music scene that comes alive every year during the city's International Music Festival – an event that's in its 25th year and one that brings artists from all around the world together in our nation's capital.
Jazz, classic and contemporary musical performances have all been a centrepiece of the festival at one point or another, however, the emphasis on playing exceptional music in intimate venues has always been the same.
This year the focus is on celebrating the life and music of German composer and baroque period musician, Johann Sebastian Bach, which means the festival will feature a wide variety of Australian and European baroque specialists.
If you're like Kev and music from the 18th century doesn't get you going though, there are also a number of lectures and masterclasses held in local institutions and throughout some of Canberra's more recognisable architectural spaces.
4. Ningaloo Whale Shark Festival
DATE: 24 May - 27 May
LOCATION: Ningaloo Centre, Exmouth, Western Australia
Looking to try something a little adventurous this May? Then why not book a trip to Ningaloo Reef just off Exmouth, Western Australia.
Each year from March right up until August, whale sharks gather at various locations along the entire length of Ningaloo Reef. This means you can get up close and personal with some of the most beautiful sea creatures in the world and watch these gentle giants go about their business in a breathtaking underwater setting.
With a maximum length of 18 metres, you'll no doubt cultivate a deep respect for the size of these whale sharks once you see them in the flesh. But if you can't make it out on one of the daily tours, you should also check out the Ningaloo Whale Shark Festival that's held in May around the town of Exmouth.
This festival is a community event that highlights the importance of the whale shark's annual migration period as it relates to the local region.
It also serves to bring together various government departments, industries, businesses and individuals to celebrate the whale shark, while learning about new advances in technology and research and most importantly, any urgent issues affecting this majestic ocean dweller.
5. Good Beer Week
DATE: 24 May - 27 May
LOCATION: Melbourne, Victoria
Good Beer Week is Australia's most distinguished beer event and one that's grown from a humble celebration of frothy brews to the biggest platform in the nation for local brewers and beer businesses to showcase themselves to a broad audience.
Last year roughly 75,000 people from Melbourne, across Australia and even overseas visited Good Beer Week, attending more than 300 innovative events and beverage-centric proceedings. All of which are geared towards quenching the thirst of curious beer lovers and educating punters on the finer points of the country's beer industry.
In 2019 Good Beer Week enters its eighth straight year with a number of international beer luminaries booked to attend, in addition to big name chefs and some epic live bands. The Australian International Beer Awards (AIBA) will also take place, rewarding the creativity and ingenuity of local brewers and venues alike by putting them on a podium for all to see.
Who knows? Kev the Koala might even be making an appearance with his patented eucalyptus beer.
6. World Surf League Margaret River Pro
DATE: 29 May – 9 June
LOCATION: Margaret River, Western Australia
The World Surf League (WSL) Margaret River Pro is the fourth stop on the Australian/Indonesian leg of the tour championship, following the Quicksilver Pro in Queensland, the Rip Curl Pro at Bells Beach and the Corona Bali Protected event at Keramas, Bali. Established in 1985, the event has been held in April at Main Break in Margaret River nearly every year since its inception.
In an effort to improve the competitors' chances of scoring epic surf conditions though, the decision was made to push the 2019 event back to the end of May. Thus ensuring spectators will have an opportunity to see surfers such as Jordy Smith, Julian Wilson and 2018 World Champion, Gabriel Medina, tackle those legendary Indian Ocean swells that lash the coastline during that time of year.
The Margaret River Pro is open to all ages and 100% free for everyone who'd like to watch, with free parking plus shuttle services to and from the main contest site into town and a number of special gigs, surf workshops and exhibitions happening across the region.