Aussie Cocktail Month
Expired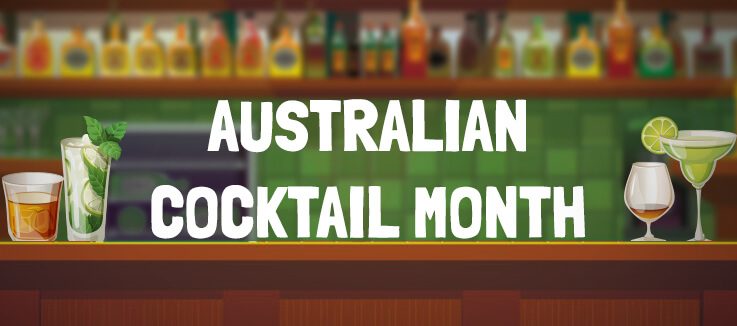 Australian Cocktail Month: A Celebration of Australian Cocktail Mixers and Bars
It's that time of year again! May marks Australian Cocktail Month, a month-long celebration of all thing's cocktail mixer and bar related. This year, Australian Cocktail Month is bigger and better than ever, with events taking place all over the country. If you're a fan of cocktails, this is definitely an event not to be missed!
What exactly is Australian Cocktail Month?
Australian Cocktail Month is essentially a celebration for Australian cocktail makers, bartenders and any establishment that knows a thing or two about mixing a cocktail.
It runs throughout the entire month of May (1st - 31st) and there are events taking place all over the country. There's also an emphasis on the best local spirits and international products plus low and non-alcoholic cocktails.
Why do we celebrate it?
It's no secret that the hospitality and bar industry was hit hard during covid lockdowns. The toll it took on small business owners, their employees and anyone who loves an after-work drink was immense.
One silver lining, however, was the creativity that flourished during this time. Home bartenders had to get creative with what they had on hand, and many began to explore the world of cocktail mixers and bitters.
This led to influential industry icon Penny Sippe plus a bunch of Australian bartenders coming up with Australian Cocktail Month as a way to inject some life (and business) back into the industry.
How does Australian Cocktail Month work?
Australian Cocktail Month in 2022 is shaping up to be even bigger and better than the inaugural event in 2020. This year, there are happenings taking place all over the country, from masterclasses and cocktail making competitions to bar crawls and live demonstrations, there's something for everyone.
How it works is that you'll first need to purchase an Australian Cocktail Month ticket ($20 plus a booking fee).
This will give you access to approximately 145 bars across major cities such as Brisbane, Gold Coast, Newcastle, Sydney, Wollongong, Melbourne, Hobart, Geelong, Canberra, Adelaide and Perth.
You can then show this ticket to selected bars in these cities in order to receive discounts and access to specially made cocktails for only $14 ($10 for low and no-alcohol drinks).
The beauty of this month-long event is that you can try new bars and drinks without breaking the bank. And who knows, you might just discover your new favourite cocktail or bar in the process.
How can I join the Australian Cocktail Month celebrations?
If you want to get into the Australian Cocktail Month mood at home though, you might want to try making your own.
Fortunately, your mates here at Fair Go casino are running a special Happy Hour with Kev promotion that comes with exclusive bonuses and cocktail recipes for you to try mixing from the comfort of your own kitchen.
So stay tuned for upcoming emails and get ready to take part in this epic celebration of all things Australian cocktail culture. This is a not to be missed promotion and a not to be missed month for cocktail-lovers everywhere!
Enjoy our Happy Hour promotion today!