8 ways to celebrate International Women's Day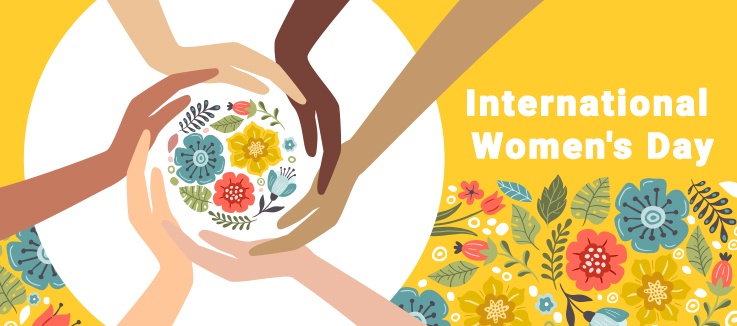 8 Awesome Ways to Celebrate International Women's Day on March 8th
Held every year on March 8th, International Women's Day has been running for over 100 years, with the very first gathering taking place way back in 1911.
Since then it has evolved into an annual day dedicated to women and a great opportunity to push for gender equality all around the globe. Something the team here at Fair Go casino and all of our mascots are more than happy to get behind.
This year the theme is #Balanceforbetter – a catchcry that encourages a gender-balanced world where everyone has a part to play. Whether it's community led action or a national movement, this hashtag is a reminder that a balanced world is a better working world.
So, in light of this we're calling on all Fair Go members to celebrate International Women's Day this coming March 8th in style.
But how can you get involved? Simple! Just check out some of our ideas below as inspiration to help you get started, because a nice bank account balance courtesy of a few casino wins is nice for you… but a better-balanced world is great for everyone.
1. Join an International Women's Day Event
Come the 8th of March, rallies, parties, luncheons, dinners and even raffles will take place across the planet in celebration of Women's Day.
That means chances are there's an International Women's Day event near you. All you have to do is log onto the official International Women's Day website and search your country. You'll then be given a list of towns and cities in that country where an event has been registered.
If you'd like to take action and campaign for change, joining one of these events is up there as one of the best things you can do. Of course, campaigning for equality in your own life is important. But by teaming up with women at a planned event, you can make your presence felt and share your experiences as a woman with others.
If you're feeling particularly proactive you can also organise an International Women's Day event by yourself, with a group or even with some of your closest friends.
2. Donate to a Specific Cause or a Women's Refuge
Perhaps for International Women's Day you could consider donating to a charity of refuge set up specifically for women.
These are easy to find online and there are literally hundreds of causes you can get behind. A few examples include White Ribbon Australia, Woman's Community Shelters and Dress for Success, which is a global non-profit that provides professional attire for low-income women to help support their job-search and interview process.
You can also support a female friend's cause if you want to help a little closer to home. This could involve simply backing one of their new projects or even dishing out some praise on social media for something they've accomplished.
Which brings us to our next idea...
3. Send out a Few Thank You Messages
A little bit of appreciation goes a long way. And one of the best ways to demonstrate your appreciation for those important women close to you is by sending out a few little thank you messages.
They don't have to be long or wordy or outpourings of feelings.In fact, they can be a short and sweet 'thank you' or a simple paragraph about a great memory you share with them.
Just think about it for a second. How good does it feel when you get one of our emails offering an awesome new bonus? Great, right?
Well, a little message expressing your gratitude will make that special female in your life feel ten times as good as that feeling you get when one of our promotions drops into your inbox.
A message to a woman or to women in your life you care about is also 100% free, but the impact it has goes a long way.
4. Watch Some Female TED Talks
TED Talks are influential videos from expert speakers on topics ranging from education and business to creativity and sex. They are held all over the world and have become a fantastic medium by which to spread ideas and make people's voices heard, particularly minorities.
Of course, you've probably already heard of them (unless you've been living in a tree like our mascot Kev the Koala).
What you probably haven't heard though is that women are absolutely owning the stage right now when it comes to TED Talks. Want proof?
Check out this one by legendary ocean researcher Sylvia Earle on how we should be protecting our oceans, or this one from Sheryl Sandberg on why it's possible for women to exceed in the corporate world, too.
If they only whet your appetite though, there are literally tonnes of other TED Talks undertaken by women to check out; all of which are thought-provoking viewing for both sexes.
5. Create a Killer Playlist
Mr. Wombastic loves Mr. Bombastic by Shaggy, while Kev the Koala is a major fan of Blinky Bill's theme song (for obvious reasons).
But women of the world may not share their taste in music.
Luckily though, ladies have plenty of other tunes to choose from. Which is exactly why we here at Fair Go recommend creating a killer playlist that feature empowering, inspiring and badass songs written and performed by women.
This playlist can then be shared with your friends, your family or even those boring next-door neighbours if you crank the volume up loud enough.
Just make sure that awesome playlist has got a few of our picks on it, such as:
• "Run the World (Girls)" by Beyoncé
• "I Will Survive" by Gloria Gaynor
• "Stronger" Kelly Clarkson
• "Bad Reputation" by Joan Jett & the Blackhearts
• "Nasty" by Janet Jackson
• "I'm Every Woman" by Chaka Khan
• "Woman" by Kesha feat. The Dap-Kings Horns
• "Respect" by Aretha Franklin
6. Treat Yourself to a Gift (From a Women-Owned Business)
We here at Fair Go love giving out gifts in the form of special bonuses.
The reason being that giving a gift feels just as awesome (and sometimes better) than actually receiving one.
With that logic in mind, you can double up on the good vibes by going out and buying a gift to give to yourself if you're a woman.
Don't say you don't deserve it, because you definitely do. And if there was ever a day to treat yourself for simply being a woman than March 8th is it.
If you're a bloke, however, it's time to step up your game and do a little shopping.
Has your wife, girlfriend, daughter, aunty or great, great, aunty twice removed been hinting at something they'd like to own?
Well, use this opportunity to get in their good books with a unique gift… bonus points if it's from a women-owned business.
7. Get Behind a Local Female Sports Team
In the last few years, women's sporting teams have received enhanced coverage, bigger sponsorships and greater respect overall. And with organisations such as the World Surf League declaring equal pay for women and men and the formation of the NRL Women's Premiership and AFL Women's, it's clear females are making progress.
International Women's Day in 2019 should serve as a reminder though that there's still a long way to go.
It should also prompt you to take action on a grassroots level by getting behind a local all-female sports team.
This could mean cheering them on during important games, sponsoring a jersey or just showing your support for the players when you see them.
8. Pick up a Book and Educate Yourself
If you want to celebrate International Women's Day, but aren't into organising big events or public gestures, then you can educate yourself the old fashion way… with a book.
There are plenty of options out there for people of all tastes, from light-hearted fiction to more serious commentaries on social injustice in the modern era. All of them, however, effectively shine a light on the human experience as told through a women's perspective.
Some of our favourites include:
• "We Should All Be Feminists" by Chimamanda Ngozi Adichie
• "He's Just Not That Into You" by Greg Behrendt & Liz Tuccillo
• "Vital Voices: The Power of Women Leading Change Around the World" by Alyse Nelson
• "Men Explain Things to Me" by Rebecca Solnit