How to choose the best casino games at Fair Go online casino
Expired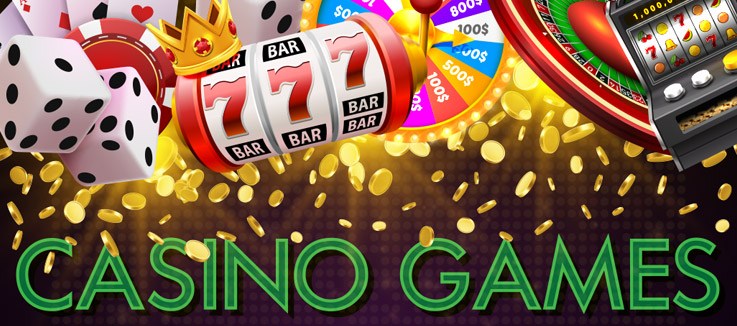 As Aussies, we love to play the dogs, the horses and the national lottery. Betting on sports like boxing, footy and World Cup rugby is in our blood. Besides making competitive bets we are also pretty hot at wagering on online pokies, video poker and table games.
At Fair Go Online Casino there is an infinite selection of games, all of which have the potential to pay out heaps of shrapnel. The difficulty is some games are a bit iffy when it comes to win rate.
Others are the direct opposite - and when you know which games are which, it is possible to bank AUD on a frequent basis.
How do you identify the online casino games that are guaranteed to make you rapt?
Well, let's take a look at a few 'economic' indicators you can use to maximise the time you spend at Fair Go Online Casino.
Find Online Casino Games with a Low House Edge and High RTP
Ideally you should play RTG games that have a low house edge. If you don't know what the house edge is, it is the portion of the wagers the casino takes as profit.
If the average profit of a game is low it stands to reason the portion of the bets paid out as winnings is high. That of course means more money in the bank for you and all the other players at Fair Go Online Casino who happen to be smart enough to play that particular game!
Look for Games of Skill
In gambling terms, the opposite of the house edge is the return to player (RTP). The best online casino games in terms of RTP are games of skill.
What are games of skill?
They are gambling opportunities like blackjack, video poker, tri card poker and Caribbean Stud and Hold'em poker. What is significant about these games is it's possible to learn the mathematically correct way of playing and betting on the game.
Implement an Optimal Strategy
By memorising and applying a strategy unique to a game, you will know exactly which moves to make and when. When you do that, you can lower the house edge even more - and that means lots and lots of bradmans winging their way into your Fair Go Online Casino account!
If you are looking for the online casino games that offer the best return on investment, click on the video poker tab and hit Aces and Eights, Double Jackpot, All American or Jacks or Better.
You'll be blown away by how often you hit a paying poker hand, provided you have taken the time and effort to memorise - and practice - the optimal strategy unique to that particular video poker title.
Best Online Video Poker Variants
What are the average RTPs of these dardy video poker variations? Here's a quick look see:
Aces and Eights - 99,78%
Double Jackpot - 99,63%
All American - 99,60%
Jacks or Better - 99,54%
In real terms that means for every $100 ever wagered on Aces and Eights at Fair Go Online Casino an average of $99,78 is paid out as winning and $0,22 goes to the casino as profit. Now with those sorts of player-centric stats all that's left for you to say is "crikey - that's some bloody deal."
Play Blackjack at Fair Go Online Casino
If video poker isn't your thing, blackjack - and all the fun variations - is also a sweet bet. Games like Blackjack Perfect Pairs, Pontoon and Match Play 21 have RTPs of more than 99%.
What is even more appealing is you only have to master the basic blackjack strategy in order to optimise your payout percentage on any of the RTG blackjack games!
What About Online Pokies?
Right - for all you online pokies players out there, the rules of engagement change somewhat. As you are probably aware, no skill or strategy is required to win wads of AUD playing pokies.
Online pokes - as well as scratch cards, bingo and keno - are games of fortune. There is no way you can influence the results of a game and outcomes are randomly decided by random number generator software.
That means the statistical probability of hitting certain combinations cannot be calculated. It also means determining the house edge and average return to player is basically impossible.
The question is how do you know which online pokies to play in terms of dollars and cents?
Online Pokies Odds Vs Bonus Features
One clue is to do with the reel and payline structure. Online pokies with 3 reels and between one and five paylines offer better odds than those with multiple symbols and bet lines.
The problem is these games usually pay out comparatively meagre amounts. In other words, they are low variance pokies that deliver low value winnings on a frequent basis.
The other way you can improve your win percentage playing online pokies at Fair Go Online Casino is through the in-game bonus features. By finding the games that offer multiple features like expanding wild reels, cascading symbols, bet multipliers and free spins, you can boost your bankroll big time.
You can also hit pay dirt by playing RTG online pokies that have a guaranteed win feature, random jackpots or a mega-money progressive jackpot in play. The only condition is you have to bet max to qualify for the really big bad bonuses you'll find in the best-ever online pokies.
At Fair Go Online Casino we want you to get the best out of your AUD gambling sessions. That's why we've provided a short list of a few of our blockbuster pokies in terms of bonus features.
Short List of the Best RTG Online Pokies at Fair Go Online Casino
If you intend to win more money than you lose, why not give these hot little numbers a twirl:
777 is a 3 reel pokies with one fixed payline, a random progressive jackpot and a hold reel feature to up the ante.
Mermaid's Pearls is an all ways pays 3125 line money-spinner. Along with a pick me bonus feature there are enough free games to blow the bank vault wide open.
Cash Bandits 2 is a 25 line pokies that has up to 190 free spins with bet multipliers up to 17 x in the mix!
Gods of Nature has 30 paylines, stacked wilds that double all wins and up to 33 free spins with 15 x bet multipliers.
Now that you know exactly which online casino games to play at Fair Go Online Casino, it's time to hit the 'Sign Up' button and get to it!