How to get the most out of Fair Go Casino
Expired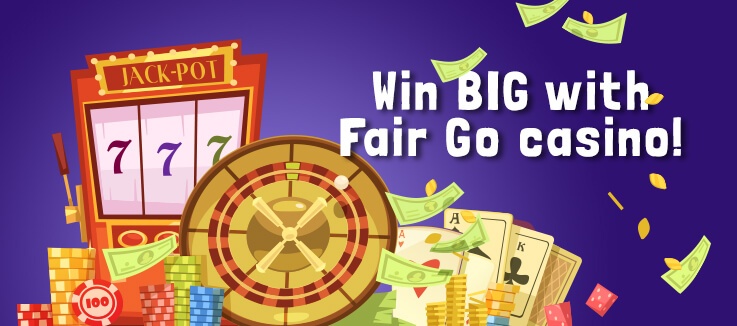 The Top 5 Secrets for Getting the Most out of Fair Go
So, you've been a loyal Fair Go member for some time now.
You've played the hottest new titles, won free spins on exciting promotions and probably feel like you've done all there is to do on Australia's favourite online casino.
But what if we were to tell you there's a few cheeky secrets that can help you get the most out of your playing experience?
No, we're not joking.
In fact, we're 100% fair dinkum, and we're here to tell you that these tips will transform you into the Don Bradman of casino gaming. And by that we mean you'll be hitting sixes on your favourite games and catching bonuses like a club-level chest high sitter.
So, if you're ready to level up your Fair Go experience and boost your odds of banking some big bucks, check out our top 5 secrets for getting the most out of Fair Go, as curated by some of our well-informed team members.
Pick up Your Weekly Freebie from Kev the Koala
You probably never thought you'd meet a koala at an online casino, let alone read all about the adventures (and misadventures) he has while promoting Fair Go. But in reality, Kev the Koala's diary is one of the most popular promotions we run.
The reason for this is that Kev, like most koalas, is an extremely likeable bloke, a killer surfer and one of the most generous casino mascots ever to grace a laptop, mobile or computer screen.
His diary is also entertaining, informative and pretty darn funny. Want proof? Simply check out the weekly email he sends on Thursday to notify members he's made a diary entry. Then simply jump on over to Australia's favourite online casino and read all about his latest offer.
There are free spins to be won, special offers and every now and then he even throws in unique bonuses for players to claim. All of which are 100% geared towards giving you the best shot possible at winning big on our smorgasbord of quality casino games.
Get Easy Cashback with Our Live Chat
Yep! You read that correctly… easy 25% cashback on every busted deposit made without a deposit bonus.
Not difficult cashback, not tricky cashback, not pull your hair out until you get your cash back. Just a quick, simple and effortless 25% cashback whenever you want it. How's that possible you ask?
Well, we use a little thing called live chat, which allows us to field your questions, comments and lovely compliments 24/7. All so you can get instant access to your cash and enjoy a better playing experience with Fair Go casino.
Koala Monday – Available Every Monday
Monday normally signals the end of your weekend and the beginning of a gruelling work week. But that doesn't mean all Mondays are bad. Especially when you consider this is one day of the week when you can enjoy a special bonus on the house.
Introducing our Koala Monday promotion, where you're matched with a generous bonus every time you make a deposit on Monday. Unlike other promotions though, you can redeem it as many times as you want throughout the day. The maximum bonus amount is also $1000 with a minimum of $20.
This means you get a chance to ensure those fun-filled weekend vibes keep rolling.
Game of the Month With Double Comps
A lot can happen in one month.
You can go on an overseas holiday with your family. You could take an extended road trip up the coast with friends. You could even change your diet and start living a healthier, happier life. But did you know that you can also get access to double comp points on our Game of the Month promotion?
Nope, that isn't a typo. We really give out two times the comp points as usual when you play our specially selected Game of the Month title. This means for every $10 you bet you'll get 2 comp points intend of one. This ensures you collect comp points twice as quickly as usual and can exchange them for cold hard credit in rapid time.
But that's not all, because during out Game of the Month promotion we'll also give you a 100% deposit bonus plus 25 free spins.
So, tell us… how are you going to spend your month?
Check Your Casino Inbox for New Promotions
Now we've given up a few secrets and tips on some of our finest Fair Go promotions, you're probably wondering where you can find them all?
The first place is of course on the promotions page on our website. The second place, however, is in your very own casino inbox. So, if you want to maximise your winning potential and get the most out of your Fair Go experience, you need to check your casino inbox regularly.
It only takes one promotion to completely change your life for the better. You just need to be ready when it comes along.