How to spot a fake online casino
Expired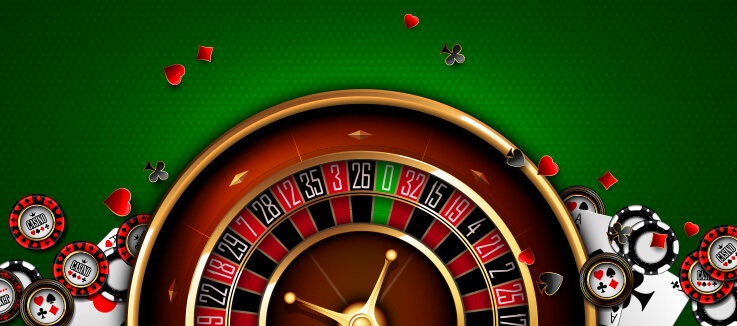 How to spot a fake online casino
Bad pizzas, bad driving and bad manners make us cringe, but bad online casinos are something that we really can't stand. Not only do they make the whole online casino industry look super sketchy, they've also been known to swindle your average punter out of their hard-earned cash. Talk about crooks!
If you're a member of Fair Go casino though there's no need to worry. At Fair Go we're transparent, reliable and safe to play. As are many other online casinos. When it comes to those few bad eggs that give every other casino a shocking name, we've got the perfect solution to help you avoid them.
Simply check out the following article the team here at Australia's most popular online casino have put together. In it you'll find a variety of practical and actionable tips. All of which are designed to show you how to spot a fake online casino and then avoid it like the plague.
No licence
Every online casino must have a licence to operate. These are given to casinos that meet certain standards of quality and functionality. They are also provided by different regulatory bodies from around the world, depending on where the casino is based.
Some common regulatory bodies include Antigua and Curacao in the Caribbean plus Costa Rica and Panama in Central America. In Europe, Gibraltar, Malta and Alderney are some of the most well-respected jurisdictions.
Dodgy domain name
Some untrustworthy online casinos use a shady tactic by which they exploit another more popular online casino domain name. For example; we've registered the domain name www.fairgocasino.com, however, another online casino might try to piggyback off our success and claim the domain name www.fairgocasino.net or change the name ever so slightly.
The main reason why other casinos do this is to fool customers into visiting their domain name. In the hope that they then become members with the phoney casino instead of signing up to the original. These imposters can create really convincing interfaces that may resemble another casinos layout and colour scheme. Our advice is to always double check the domain name before you become a member of any casino.
Obscure payment methods
A major red flag when it comes to spotting a fake online casino is the payment methods it offers. A lack of different deposit and withdrawal options or an obscure payment service should be a tell-tale sign that's there's something fishy going on.
At Fair Go casino, we offer a selection of fast, safe and reliable payment methods. This includes Poli, credit cards (Visa and Mastercard), Neosurf, bank transfer and even bitcoin. A bogus online casino on the other hand might only offer one or two different payment methods, so it's always good to do some research on this beforehand.
Non-existent customer support
Customer service is everything these days and Fair Go are leaders when it comes to offering real-time support whenever you need it. This encompasses providing you with a number of ways to get in touch with our team, including instant chat, telephone and email. These are listed on our support page so you can find them easily when you need them.
If you're currently looking at an online casino that isn't clear about its customer service capabilities, turn your sceptical dial up a few notches. This is a way for online casinos to avoid contact with players as much as possible. Thereby limiting the avenues that you can use to complain, ask questions or request payouts. A contact or support page that is just a contact form without any email or phone number details should also raise eyebrows.
Inactivity
Fair Go are all about dishing out regular bonuses to loyal members and running profitable promotions whenever we get the chance. This means constantly giving you something such as a coupon to redeem or a freebie to claim. In short, we're always on the move and our casino offerings reflect this.
We also aim to provide payouts as quickly as possible. Ensuring that you can continue playing whenever you want and maintain your hot streak. A casino that doesn't offer up to date promotions should warrant closer inspection.
The reason being that online casinos that aren't properly maintained may just be looking to sign up members with lucrative advertising with no intentions of actually rewarding wins. If you suspect a casino looks inactive then its best to cross check its legitimacy using some of the other tips we've offered.
Lack of a review or testimonial page
At the end of the day there's no better test as to whether an online casino is legit than by looking at its reviews or testimonials page. You'll get a good idea as to whether it's the right casino for you.
Fair Go are one such online casino with a reviews page. Established for the sole reason that we aren't afraid to be transparent when it comes to other people's opinions. Check it out by clicking and find out the truth about our casino. Just remember though, every reviews and testimonials page has a handful of tin foil hat wearers that are never happy…. no matter how many bonuses or promotions we run for their benefit.