11 Special Ways to Treat Mum This Mother's Day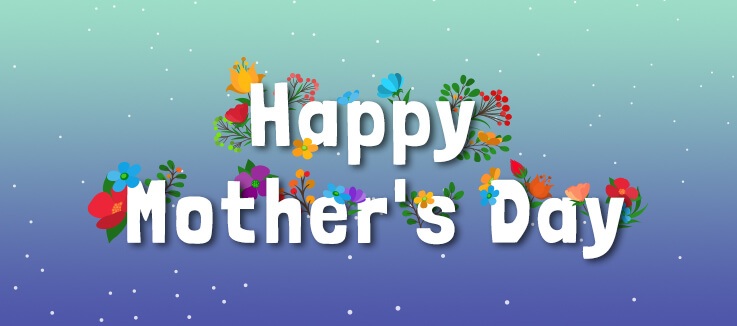 11 Special Ways to Treat Mum This Mother's Day (Plus Every Other Day)
Mums do so much for us.
From the moment we're born till long into our life's journey, they're the one that's not afraid to lend a compassionate ear or give it to us straight when we're stepping out of line.
They've nursed us, guided us, cared for us and loved us since we were wee little Fair Go boys and girls.
They're true-blue rock stars, deserving of any attention they get and all the good things that come their way.
With that in mind, we here at Australia's most popular online casino have put together a few special ways you can treat your mum this Mother's Day. There's nothing too fancy included in the list and we don't expect you to drop a briefcase full of cash on a gift.
Instead, we've collated 11 special tips to give your mum an awesome Mother's Day that are easy to implement but still incredibly rewarding.
So, read on to learn how you can show mum you care this Mother's Day with a little help from Fair Go casino.
1. Make a collage from photos of great times you've had together
A photo collage of all the good times you and your mum have shared over the years is an awesome way to demonstrate just how much she means to you.
You'll also get the chance to relive some epic memories and have a good laugh at all the fun and exciting escapades you've had together as you create it.
Speaking of, photo collages are incredibly easy to make given we live in the digital era where everything is photographed and recorded in one way or another.
This means you should have plenty of holiday, camping trip, family BBQ and everyday adventure snaps you can choose from. Bonus points if the collage contains a photo of you and your siblings together when you're not fighting.
2. Treat her to the classic breakfast in bed
Sure, mum might say she doesn't want breakfast in bed. But you better believe that deep within the recesses of her mind, she'll be expecting it.
So, to avoid disappointing her on Mother's Day before she's even hopped out of bed, pop around to fry that bacon, pour those pancakes or mix up that granola and serve it to her while she's still horizontal.
A coffee or a cup of tea won't go astray either, but don't rule out the fact she may be looking for something a little more celebratory to start the day… such as a flute of champagne.
Don't roll your eyes if this is the case. Just pour the bubbles and bring it to her room.
She gave birth to you after all and if the lady wants booze in bed, she can have it.
3. Book her in for a luxurious spa day
We know, we know… we said we weren't going to put anything ideas that were too costly on the list.
If you really want to treat mum to a day that's all about her though, a prepaid trip to the spa will take even the biggest scoundrel in your family to the status of golden child lickety-split.
Just ask Kev the Koala.
He booked his mum in for a spa day last year and she still talks about it. Proof that what we said about a pre-booked spa day making the problem child look like a gem is 100% true.
4. Learn a new skill together
Nothing strengthens the bonds of a relationship like learning a skill together. Whether it be trying surfing for the very first time, mastering a particular Fair Go casino title or learning how to tie a rolling hitch (which is some kind of knot… we think), learning a new skill with mum is fun and exciting and you'll both cherish the time you spend together.
The best thing about it though? Learning a new skill is often more enjoyable if you fail at it, since you'll then both have something to laugh about for years to come.
5. Take her out for dinner and drinks
Again, dinner and drinks are a classic Mother's Day treat.
This, however, doesn't make a night on the town any less special. The reason being that everyone loves a celebration when they're not paying for it.
You could also take her to a restaurant she loves, the pub down the road, your local bowlo or even the greyhounds and she'll still have a ball as long as everyone's together.
Actually, maybe don't take her to the greyhounds. But a few drinks in a fine establishment surrounded by family will surely have your mum smiling from ear to ear.
6. Start a new tradition together
Since Mother's Day comes around every year and falls on the same day, it's the perfect opportunity to start a tradition with your mum.
You could both hike to the top of a hill to watch the sunrise, indulge in a few too many delicious pastries or even make Mother's Day that one day of the year when everyone cleans the house and tackles the jobs nobody else wants to do… defrosting the freezer anyone?
No matter what you decide though, the important thing is that you maintain it year after year.
So, if you're already plotting ways to get out of next year's house clean the day after Mother's Day, perhaps you should try something else.
7. Dedicate some time to go for a walk with her
A nice walk through the city, across town or along a popular hiking trail is a fantastic way to spend some time with mum.
You get a big dose of fresh air, a bit of exercise and plenty of time to tell her just how much she means to you as you amble along your route at a snail's pace.
Heck! You could even make that your annual Mother's Day tradition.
If you really want to impress her though, consider leaving your phone at home. This way she knows she has your undivided attention.
8. Get the family together for a nice lunch
Fair Go team members are all in agreement in saying that mums love it when the family comes together. And what better way to do that than by organising a nice lunch.
To clarify, this doesn't mean you should invite those weird cousins from out of state or the aunty and uncle that are also doomsday preppers.
An informal lunch in the backyard with the BBQ going and a bit of Madonna or Fleetwood Mac playing in the background will put you in the good books.
Just remember that it's Mother's Day and that means mum shouldn't have to lift a finger… unless it's to turn the volume up that is.
9. Cook a meal for her
Your mum probably spent a lot of time in the kitchen when you were growing up, cooking delicious meals three times a day and always keeping the fridge and cupboards full of your favourite foods.
But did you ever stop and ask her if she needed a helping hand in the kitchen? Probably not and that's ok, because now's your chance to give back by cooking a nice meal for her. In a way this is much better than taking her to a restaurant, since it's both personal and thoughtful and she'll appreciate the effort.
If your cooking skills leave a lot to be desired though, you can even ask her for a few pointers.
She'll leap at the chance to impart some time-honoured cooking wisdom and will probably feel more comfortable/safe eating what you dish up if she can oversee you making it. Because skittles definitely do not go in a quiche Lorraine.
10. Send her some flowers
Never underestimate the power of a carefully selected, beautifully coloured bouquet of flowers.
They look pretty, can be easily ordered online and if you happen to find yourself at Mother's Day eve without anything arranged for the following day, they make a great go-to option for the unorganised amongst you.
Heed Kev the Koala's warning though… if your mum is also a koala, don't get her a big bunch of native plants.
She'll just end up eating most of them.
11. Ask her what she wants to do for Mother's Day
Instead of making breakfast in bed for mum, booking her into an all-day spa then taking her out for a nice dinner and a few drinks, why not just ask her what she wants to do for Mother's Day?
It may sound simple, but many people overlook the fact that by giving mum carte blanche, you're also showing her you're open to doing whatever she wants to do.
For example: you might think she wants an expensive meal at one of the ritziest restaurants in town when instead she'd much rather prefer throwing on some tracky-dacks and grabbing a big basket of greasy fish and chips down by the harbour.
Not to mention that by asking mum to give you a few suggestions you can stockpile ideas for subsequent Mother's Day gifts and never have to worry about what to get her again!
Happy Mother's Day!