Looking back: Fair Go's biggest moments of 2021
Expired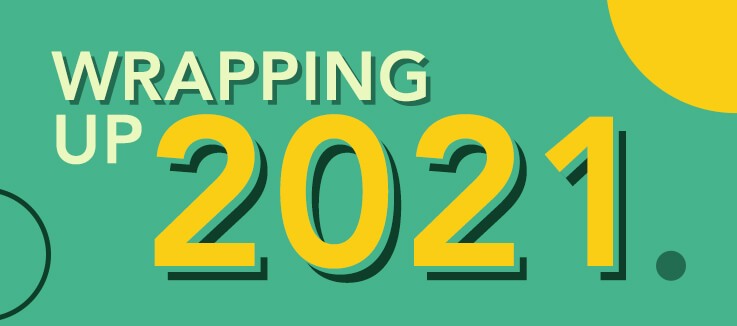 It's been a bumper year for Australia's favourite online casino.
We laughed, we cried (with happiness), we awarded a record number of payouts to you and your fellow members. Most of all though, we had a bloody fun time doing it.
But one whole year is a long time. And we understand if you don't remember just how great this year was.
For this reason, we decided to look back over the past 12 months and highlight some of our most bonzer moments. From launching our online magazine to updating various features of Fair Go casino, our team (and Kev the Koala) were busier than swooping magpies on the first day of spring.
So, with that in mind, let's get stuck into it!
Fair Go X celebrates its first full year
Everyone loves a good magazine, but it's not often that your magazine subscription can make you richer.
With Fair Go X, our quarterly online casino magazine, you get a unique insight into the world of Fair Go and virtual casinos. There's casino-related news, free bonus codes to claim and heaps of winner stories, new games and exciting articles!
All you need to do is deposit at Fair Go to access Fair Go X. Then, once you've become a paying member, you can also check out what's fast becoming the flashiest, coolest and most lucrative online magazine around.
Our latest edition is currently live, which means it's been one whole year since Fair Go X first launched. And while we won't be breaking out the champagne just yet, we'll definitely be treating ourselves to some celebratory pavlova over the Xmas break.
See the newest Fair Go X here.
Koala's Diary gets a revamp
Kev the Koala is one of the most famous mascots in the entire online casino world… for good reason.
That fluffy and loveable Aussie bear is always on an adventure somewhere around the country. One minute he could be diving on the Great Barrier Reef. The next he's road tripping up the coast of Western Australia.
This makes it really hard to track him down (and even harder to get him working). But it's nice to know that we can always keep up to date with his expeditions by reading Koala's Diary.
Speaking of, we also revamped the Koala's Diary page this year, which was really a monumental effort. Seriously… lots of fur, sweat and beers went into the design and eventual release of this updated page.
The results, however, were well worth it.
Gone is the simplistic and sometimes clunky interface. You can now look forward to better user-experience improvements, modern graphics and a nifty search function that allows you to filter through diary entries.
Thanks to these additions, following along with Kev's adventures and enjoying easy-to-redeem bonus is easier than ever - no matter whether you're using your phone or a computer!
2021 became the year of the pokie sequel
2021 was an epic year for online pokies… but it was even better for the sequels of online pokies.
There was second and third releases for popular pokie franchises. There were even a few beloved games that received a graphic, bonus round and gameplay makeover.
Of course, all of these true-blue pokies are available to play at Fair Go. Before you bounce over there like a kangaroo on caffeine though, let's take a slow hop through some of our favourite pokie sequels.
Bubble Bubble 3
Volatility: High
Paylines: 50-fixed
Top Award: 4,000-coins
Winni and Wanda witch are back, but they're not alone. In the third instalment of this wickedly popular pokie, they're joined by their distant relative Willow.
Together they're acting like every day is Halloween and gifting treats like it's going out of fashion. There are several new bonus rounds to enjoy, including Winni's Magic, Hextastic Symbols, Magic Scatters and Mega Magic features. In short, Bubble Bubble 3 is a follow up game that's bursting with fairylike ways to win.
Asgard Deluxe
Volatility: High
Paylines: 243-AWP
Top Award: 2,000-coins
We all loved Asgard… don't get us wrong. The Norse theme, the powerful characters and the almighty wins were absolutely legendary. But let's be honest, nothing improves a game like adding "Deluxe" to the title. And Asgard Deluxe is definitely new and improved.
Enter Valhalla to score free games and choose between different bonus features, such as triple prizes, morphing wilds, bursting wilds and morphing wilds with consecutive win multipliers. You won't get bored playing this online pokie. But you might get struck down by lightning quick payouts thanks to its epic gameplay.
Jackpot Cleopatra's Gold Deluxe
Volatility: High
Paylines: 25-fixed
Top Award: 7,500-coins
Just when you thought that the ancient Egypt theme was more dead than a dusty mummy, along comes Jackpot Cleopatra's Gold Deluxe! Glistening with golden opportunities to win BIG, this game also boasts updated game symbols, graphics and gameplay.
Winning monumental prizes has never been more fun, plus you can learn a little bit about this great kingdom too. Of course, it's the in-game multipliers, free games with x3 multipliers and progressive jackpot that we love most. But so long as you aren't afraid of flesh-eating beetles, you'll for sure love Jackpot Cleopatra's Gold Deluxe too.
Shopping Spree II
Volatility: High
Paylines: 9-fixed
Top Award: 50,000-coins
Move over Black Friday sales, the best deals are found on Shopping Spree II. Released earlier in the year at a red ribbon cutting, this stylish game was highly anticipated and greatly received. But it won't suit everybody's playing preferences.
Shopping Spree II is for those of you who are fond of classy consumer goods, luxury jewellery and expensive things. So don't be afraid to go on a spree. You never know what you might find on its virtual shelves.
We already bagged a progressive jackpot, crazy big wins and x20 multipliers thank to the innovative SALE wild and Bonus Tally features. Just how much will you take to the checkout?
Jackpot Piñatas Deluxe
Volatility: High
Paylines: 20-paylines
Top Award: 40,000-coins
Piñatas might actually be an ancient Chinese tradition, but that doesn't stop us partying it up like we're at a Mexican fiesta. You don't need an invite and RSVPs aren't necessary. Just step back and take a swing at Jackpot Piñatas Deluxe today.
Once again, this game has been given the "Deluxe" upgrade. That means you can now feast on a buffet of new features. This includes retriggerable bonus rounds, x200 prizes and 25 free games. Plus, there's also a Mega jackpot that can bust open at any minute.
So remember to take your best shot at this exciting 2021 pokie. Nobody likes leaving parties empty handed.
We received a new mobile lobby
Gone are the days when you need to book a return flight to Las Vegas, Macau or Melbourne in order to enjoy the best casino gaming in the land.
With Australian online casinos such as Fair Go, you can simply whip out your phone and win for real! But simply having a mobile online casino isn't enough. You've got to make sure it can still give you that feeling of having an online casino in your hand.
This line of thinking led us to develop a new mobile lobby. Complete with user-friendly functions, faster access to your favourite titles and a simplified deposit process. Plus, graphics that take Fair Go into the 21st century and beyond.
It was a long time in the making and like our updated Koala's Diary page, there were a lot of late nights. In order to give you a fair shake of the tomato sauce bottle though, an upgrade was essential. But enough chit chat. Let's take a quick look at a few benefits of our new mobile lobby:
Game categories
First up, we have the introduction of new game categories. By breaking each pokie up into a different grouping according to its gameplay or style, you can find the game you're looking for faster than ever. Translation? Less time searching for online pokies. More time winning on online pokies.
Enhanced useability
Because mobile screens are much smaller than tablets, desktops or laptops, the way in which you access different pages needs to be on point. Otherwise, it simply takes too long in order to reach your desired page. For this reason, we made depositing, contacting customer support and searching our mobile casino way easier. And by doing so you can now maximise your fun and minimise scrolling.
To summarise, our refreshed mobile lobby makes navigating Fair Go using a phone simple. So don't worry if you can get to your lappy or you left the tablet in the other room. So long as your phone is charged and you have WiFi, Fair Go casino can be played!
Our Halloween "Where is What" game was a huge success
Forget trick or treat… the hottest game this Halloween was invented by your mates here at Fair Go.
Called "Where is What", this special promotion made winning during Halloween interactive. All you needed to do was login to Fair Go casino during Halloween. Then, when you reached the promo landing page, you would be given a special task.
This year your mission was to help Kev the Koala locate a few of his favourite Halloween items, which involved playing a Fair Go mini-game using your browser or mobile. The best way to describe the game is to say that it's just like Where's Wally, whereby you need to find specific objects in a jumble of other Halloween items and characters.
You had three different mini-game themes to choose from and three different objects to find within each game. What made this particularly entertaining was that the objects weren't actually easy to find! You really needed to put your glasses on and study each game. Then, only when you found the objects could you claim a special Halloween prize.
Needless to say, all of our members responded really positively to this promotion. We received a bunch of emails and messages from happy players. Most of all though… we managed to make your Halloween casino experience just that little bit more exciting!
Fair Go had more winners than ever
Last but not least, 2021 saw Fair Go pay out more than any year before. And while we can't share the numbers with you right here, let's just say that we're paying for a lot of holidays when travel goes back to normal!
But don't be disheartened if you weren't a big winner - the payouts are still rolling with new winners announced every single day. So if you want to join the following punters in picking up extra cash for the silly season, all you need to do is login, deposit and play today.
Salone P. from Cairns won $34,222
So long Cairns, hello the first overseas trip in nearly two years. They were Salone's words to us when she won over $34K on Asgard Deluxe. And we don't blame her.
With that much cash in her back pocket, she could fly first class to a lot of destinations. Of course, we hope she keeps in mind the fact that Asgard Deluxe is the reason why she's now richer, so perhaps a visit to Scandinavia is on the cards.
As the story goes, Salone was already on a roll. She then had a Multiplying Wild award x6 during a substantial win. Now it's plane tickets, packed bags and a dream holiday!
Jean M. from Melbourne won $42,600
If we could sum up Jean in one sentence, we'd say she is ageing like a fine wine. The reason being that as one of our oldest members (72), Jean only seems to get better the more she plays at Fair Go.
Maybe it's something in that Melbourne tap water. Maybe it's the fact that Jean is a straight up Aussie battler. Either way, after winning a cool $42,600 on Cash Bandits 3, Jean won't be checking into a retirement home anytime soon.
Instead, she's going to buy a new car for her daughter and put the rest away for a rainy day. All of which is possible thanks to the way in which Jean expertly unlocked the Vault feature and scored over 300 free games while betting the max amount.
Harry H. from Darwin won $11,344
If you've ever been to Darwin, you'll know its home to two things: oppressive heat and crocodiles that love swimming at the beaches more than the locals. That being said, we can now claim that it's home to one more amazing thing - a genuine Fair Go winner by the name of Harry.
Harry recently plucked a miraculous win out of the air while playing Miami Jackpots. This win began with Harry triggering the free games bonus round and picking 15 free games with a x3 multiplier. It ended with him doing cartwheels around his air-conditioned office.
What can we say?
Fair Go wins worth $11,344 will send anyone bonkers.
Kate H. from Melbourne won $19,968
Wowzer… maybe there is something in the water down in Melbourne, because here's another winner from Victoria's capital city.
Of course, we're not complaining. The more winners the merrier. Especially so when they're a legend like Kate, who is one of the many baristas that keep our country caffeinated on a daily basis.
Kate, who was playing Princess Warrior on her lunch break, got 10 free games and picked the fourth bonus option. This awarded her a mix of random multipliers, wild reels and random wilds on every spin.
Now, we don't need to spell out what happened next. All we'll say is that she must've been channelling her inner Xena this particular morning, which eventually led to nearly $20K in prize money!
Become a Fair Go winner today - join now!