8 online pokie tips you need to know
Expired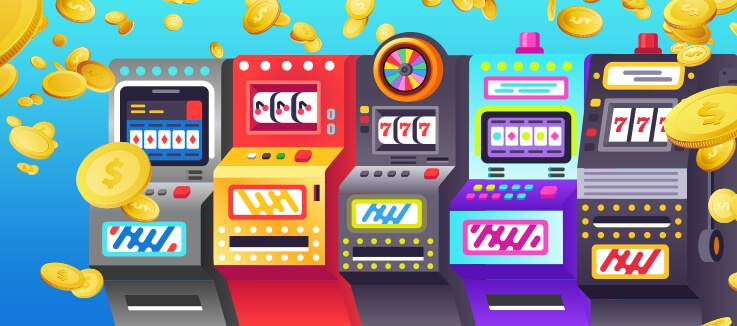 Here at Fair Go casino we like to think we're all about the player. That means instead of trying to swindle you like some of the larger casinos, we try to make your playing experience fun and exciting.
One of the ways in which we do this is by giving you access to a wide range of premium quality online pokies. From beloved titles such as Achilles to new and improved games like Nova 7s. We're the true-blue casino that backs the Aussie battler time and time again.
As testament to our "all about the player" approach, we thought we'd blow some common online pokie myths out of the water and treat you to some you beaut online pokie playing tips. This way you can gamble with Fair Go and enjoy a little company from Lady Luck.
So go on, check out the thoughtful and honest article that all the other casinos don't want you to read. And enjoy having the odds in your favour for once when you play your favourite online casino titles.
1. Take advantage of deposit bonuses
If you really want a leg up when it comes to playing with Australia's most trusted online casino, you need to take advantage of our deposit bonuses.
These offers won't just give you a bit of extra ammunition to play with, they may also be the difference between you winning a small amount or hitting the jackpot. As such, they're incredibly important when it comes to giving your odds a little bump.
Take it from the team at Fair Go, this is one of the best online pokie playing tips. Deposit bonuses are the secret weapon of professional online pokie players after all.
2. Know your online pokie machine
Unless you really know the ins and outs of your online pokie, you'll only ever be stuck playing at a rookie level. And if there's one thing we here at Fair Go casino don't want, it's for you to throw Hail Marys every time you spin the reels.
So ask yourself: do you understand the difference between a low and a high volatility online pokies? If not, consider this a little lesson.
The volatility of an online pokie machine relates to the amount of risk involved in playing a particular title. It also somewhat determines how you should go about your betting strategy.
If a pokie is low volatility, it means the wins come hard and fast. The downside is that the payouts are invariably smaller. A high volatility pokie, on the other hand, will pay out much bigger when you win. Just don't expect to see those light go off all too often.
Really, the type of volatility pokie you prefer to play comes down to personal preference. If you don't mind chasing smaller payouts, opt for low volatility. If you consider yourself a risk taker that doesn't mind going big to win big, try your luck at a high volatility pokie.
3. Don't buy into the 'loose machine' myth
The term "loose machine" or "loose pokie" was once used when referencing pokie machines with a defect that paid out more regularly than other machines. As such, rumours often circulated around pubs and clubs that some pokie machines could almost always guarantee a win when they were played.
Of course, the hubbub around the "loose machine" can never be accurately verified, as is the case with many casino gaming superstitions. So if you hear on an internet forum or from a mate that a certain machine is "loose", you should disregard it as nothing more than a pokie machine players pipe dream.
The closest you can come to upping your odds of winning on a pokie title is to look for games that offer a high RTP, also known as Return To Player. This value is essentially the potential payback percentage you can expect to receive from all wagers on a pokie machine. It's important to note though that this is calculated on long term playing sessions, generally at a minimum of one million plays.
In any case, playing machines with a high RTP is one of our best online pokie playing tips for newcomers to the industry.
4. Check your emails or casino inbox regularly for new promotions
FOMO is one of the most common afflictions that Fair Go members suffer from. For the main reason that missing out on one of our special promotions means missing out some serious winnings.
If you want to avoid coming down with a bad case of FOMO and improve your odds of winning on our pokies, the only solution is to check your emails and your casino inbox regularly. We're always running new and exciting offers for you to be a part of. So by keeping tabs on your Fair Go account, you'll never miss another one of these awesome promotions again.
5. Don't be afraid to bet big
To be clear, betting big on your favourite online pokie won't increase your odds, given that all titles pay out at random. What ramping up your wager will do, however, is put more paylines in play.
Most new players make the mistake of only looking at paylines in terms of what winning combinations they offer, rather than recognising that they also affect the size of a potential payout. For example; if you only wager 5-paylines on a 25-payline online pokie, you can forget about triggering that plump major jackpot or coming away with a significant win.
In short, betting big won't guarantee that you'll strike it lucky. But if you do win with all of the game's paylines activated, you can rest assured the payout amount will be bigger than if you only had a few paylines activated. Whether or not you bet big though really comes down to personal preference and your bankroll strategy.
6. Have a bankroll strategy
If we surveyed all of our high rollers at Fair Go and asked them what their best online pokie playing tip is, we're confident nearly all of them would say that having a bankroll strategy is essential.
A bankroll strategy for those new to the industry involves figuring out how much cash you want to wager during a single online pokie session and how much to invest into each spin. A more thorough bankroll strategy will also include a stop loss figure, which is the amount you will stop playing at after multiple losses on a particular game.
Having a bankroll strategy is one thing but sticking to it is a whole other story. As it requires a large amount of self-discipline to ensure you follow your bankroll strategy to the letter. This can be incredibly difficult if you're on a hot streak and want to keep the winnings pouring in.
Is upping your bet and breaking your bankroll strategy really worth it though?
Our advice for long-term pokie machine success is to be honest with yourself in these situations. Primarily because it's much easier to throw your bankroll strategy out the window again if you're already done it once. The best method is therefore to pick a slot, set your bankroll strategy and then walk away once you're out of cash.
7. Read reviews of online pokies
There are literally thousands upon thousands of online pokies out there. Each with their own themes, jackpot amounts, bonus games and RTP values. This means finding out which one is right for you can feel like a total crapshoot.
To cut through the lower quality titles and uncover some hidden gems, we recommend reading both reviews from Fair Go casino and player reviews posted by other gamers. By doing so you can get a better idea as to which online pokie is suited to your playing style and tastes. Not to mention you'll also be better informed when it comes to creating a bankroll strategy, since you'll already know how to wager on a particular title to maximise your winnings.
Here at Fair Go, we write a review for just about every new online pokie that we release. Check them out on our blog page today and find your next favourite game with a little help from our trusted team.
8. Cut your losses if things go south
There's nothing wrong with throwing in the towel if things just aren't going your way. In fact, it's one of the best online pokie playing tips we can give you when it comes to winning on the pokies. Since it'll stop you from chasing your losses.
Stopping play after a few dud spins means you won't compromise the enjoyment you get from playing our online pokies. If anything, saying no to yourself will give you the confidence to better follow through with your bankroll strategy, and therefore more satisfaction when you finally win that elusive jackpot.