Pokie machines guide 101: Everything you need to know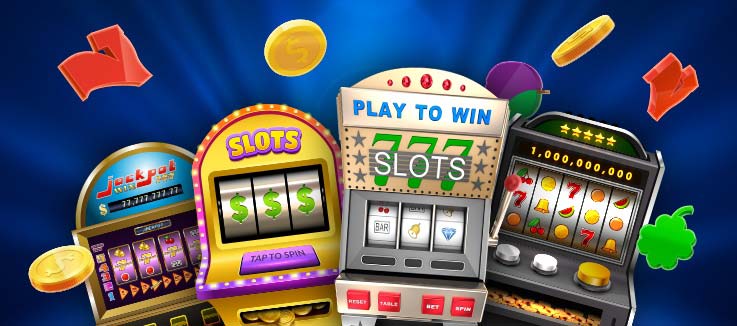 Walk into just about any bowling club, RSL or pub in Australia and you're bound to find at least one room with a dazzling display of colourful pokie machine lining the walls.
Like chicken parmigiana, hideous carpet and VB, they are a mainstay of drinking establishments around the nation.
Known as "slots" outside of Australia, pokie machines are an exciting and instantaneous vehicle for gambling that every discerning punter worth their salt has fed a few dollars through in their time.
Playing a physical pokie is as simple as hitting the button and watching the reels work their magic. There's no need to make complex calculations in order to win and payout amounts are listed for your convenience.
Given the easy learning curve and the fact that many Aussies grow up playing the pokies, we may think that we already know everything about them by the time we switch to an online casino.
The truth is though that there is far more to the online version of these brilliant machines than meets the eye. So, if you'd like to improve your chances of winning on the pokies, read our following pokie machines guide below.
1. Definition of an online pokie
Of course, the logical place to start is with the definition of an online pokie.
A quick search on the world wide web has them described as a virtual casino gambling machine that creates a game of chance for its customers with a screen that features three or more reels that spin when the game is activated. It also says that the outcome of these games is determined using pseudorandom number generator (PRNG) software.
These machines are designed to look and feel like their physical counterparts, complete with a theme for the pokie, sound effects and animations. In many instances though, online pokies are far more superior than the physical version, if only for the fact that you can't fit an actual machine in your back pocket and play it anywhere.
2. The history of online pokies
Actual pokie machines were invented in the late 19th century in the United States.
Back then they were called fruit machines, which was a reference to the fact that the icons displayed on the reels were pieces of fruit and that some of them actually paid out pieces of fruit-flavoured gum.
They were heavy, cast-iron machines that looked somewhat like a steampunk-style robot. As far as appearances go, they were anything but inviting to play, yet the still became incredibly popular due to their novelty appeal.
It was until the 1990s that the online pokie rose to prominence. Online casinos were claiming domain names and springing up all over the internet, doing their best to bottle the fun of punting in a real casino and marketing it to the masses. Pokie machines were some of the first game types that they offered, and they were made in the image of those found in genuine casinos.
These online pokie machines were basic to begin with, featuring a limited number of paylines and rudimentary graphics. But as the demand to play them grew, so too did the amount of money that investors were willing to pour in to make them better.
Soon more paylines were added, 3D graphics implemented, animations included and bonus rounds introduced. It wasn't long before machines were linked together and progressive jackpots worth hundreds, thousands and even millions of dollars were phased in, setting the stage for the online pokie machines we all know, love and play to this very day.
3. The most common online pokie varieties and how they work
There are many online pokies types that you're bound to encounter at one point or another. Some are pretty straightforward, such as the classic 3-reel variety, while others will take a few spins before you feel comfortable, such as clustered symbol pokies. 
Despite the fact that some pokies have more complex game mechanics than others, they can all be mastered with a little help from this Fair Go pokie machines guide. Below are some of the most common online pokies that you will find at our casino, complete with simple explanations as to how they work.
Note that pokie machines can feature a combination of each of the following types of gameplay. This means that a 3-reel title can also have fixed paylines or a 6-reel title can feature bonus rounds and multipliers. In fact, this is often the case and it serves to make the game more interesting.
Most games will, however, be defined by one or possibly two of these terms, so for the sake of this pokie machines guide, we thought we'd run you through our definitions of what these terms mean. This way you can quickly identify which style of pokie you like most.
4. 3-Reel
A classic pokie layout that's based on the original physical machines. Incredibly easy to play and perfect for when you're in the mood for an uncomplicated pokie playing session. Double Ya Luck and Scuba Fishing are two great examples of a 3-reel pokie.
5. 5-Reel
After 3-reel pokies we have 5-reel pokies, which feature two additional reels and therefore more advanced gameplay and added winning combinations. 5-reel pokies are more or less the standard layout you can expect to find these days. Two great 5-reel pokies that we love to play are Bubble Bubble 2 and Asgard.
6. 6-Reel
The next step up from the 5-reel pokie is the 6-reel. 6-reel pokie games are a diamond dozen, but the fact they are unique makes them all the more appealing. For those days when you want to mix it up and try something totally new, a 6-reel pokie is a great option. Lucky 6 and Richie Valen's La Bamba are 6-reel pokies that get plenty of playtime on Fair Go casino.
7. Special Games
Some games throw the rulebook out the window and get rid of reels entirely or change the way in which they spin. Cluster-based games like Dr. Winmore for instance use groupings of similar symbols in order to determine winning combinations, as opposed to lines of symbols. These games are also sometimes called cascading win games, since winning symbols are replaced with new symbols after a payout. Then there are titles with floating symbols, such as Cubee, that look and feel like a video game but with pokie mechanics operating behind the scenes.
8. Ways to Win or All Ways Pays (AWP)
All games have paylines, which are the maximum number of winning combinations a particular pokie has. More winning combinations means that there are more chances for you to win. These paylines can run left to right or right to left and link wins in straight lines or zig zags depending on the game. A pokie can be defined by how many ways to win it offers, with the most common amounts set at 243, however, 720 and 1,024-ways to win pokies also exist. A good example of a fun 243-ways to win pokie is Halloween Treasures
9. Fixed Paylines
A game with fixed paylines means that you must play all the lines in the pokie. While this means you have less control over each individual spin, the sheer amount of ways to win makes up for it. Players of all budgets can also enjoy fixed payline titles, since your stake is spread across all possible lines. Our favourite fixed payline pokie is 777.
10. Variable Paylines
As you may have guessed, variable payline titles allow you to pick the number of lines you'd like to wager on. For example, you could play 5 lines of a 20 payline pokie or opt to play all of them. Be aware though that the more paylines you play, the more expensive it becomes. The upside to this is that the payouts are considerably bigger. 5 Wishes and Enchanted Garden II will quench your desire for variable payline gameplay.
Jackpot
Jackpot online pokie machines are pretty straightforward. The game in question has a fixed jackpot amount that you can win. This can be a single amount, or it could be multiple amounts that are designated based on size, such as minor, major and grand. Jackpot payouts are always paid at random at the end of the spin.
Progressive Jackpot
A progressive jackpot game features a jackpot that gets bigger and bigger every time the game is played and the jackpot isn't won. This jackpot is a centralised amount that is then linked to multiple online pokies, which means the jackpot can grow quickly since there it's more than just yourself contributing to it. Once a progressive jackpot is won, the amount is reset to a predetermined value and the total continues to increase with every non-winning spin.
Basic online pokie machine terms
There are many terms that you will become familiar with as you play online pokies with Fair Go. To get a head start or brush up on your already-considerable online pokie knowledge though, we've listed some of the more basic online pokie playing terms in the below section of our Fair Go pokie machines guide.
Base Game
The main part of the game where you spin reels in order to trigger a bonus round or create winning combinations.
Winning Combinations
The name given to combinations of different or similar symbols that link together to award payouts.
Prize Multipliers
A figure that denotes the amount a win is multiplied by. This is often displayed as being x2, x3, x4 etc.
Scatters
A central symbol in a game that can appear on all reels at any time. Usually it is the symbol that triggers the bonus round or leads to some other monetary benefit.
Free Spins
Spins that do not cost you any money. In many cases they are a prize for landing a certain number of scatters or unlocking an achievement during a bonus round.
Wilds
A symbol that substitutes for other symbols. A wild can also trigger special rewards.
Symbols
Icons appearing on pokie reels that have various functions. Can add to a winning combination, pay out instantly, trigger a bonus round or substitute for another symbol. They are commonly designed to match the theme of a game.
Volatility
Refers to the amount of risk attached to a pokie. High volatility pokies pay out less frequently but award bigger amounts, while low volatility pokies pay out regularly but in smaller sums.
Put your newfound knowledge into practice and play the pokies with Fair Go Casino.