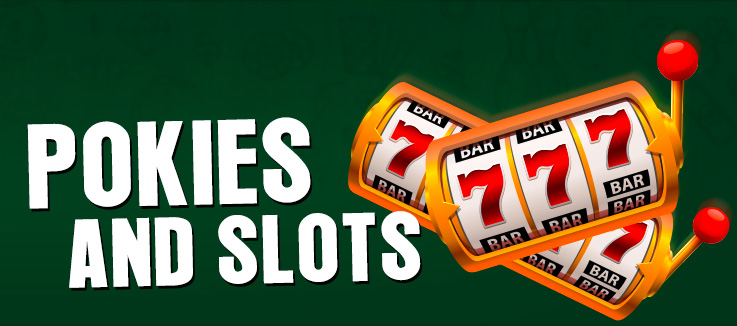 Pokies and Slots!
Spinning — and winning — is popular all around the world. How popular? Consider this: in Las Vegas, there is one slot machine for every eight people. But you don't have to be in Vegas to be able to find the best slots. We have loads of the best online pokies and slots, with a game options (6-reel, 5-reel, 3-reel, progressive, etc.) for just about everyone.
All pokies online have slightly different game elements — symbols, backgrounds, overall themes, music, sound effects — to give them character and offer a certain personality. The other difference is whether a slot is the classic Three-Reel version or the newer, more active Five-Reel, pokie. Some players prefer the simplicity of three spinning reels while others find that five reels are more engaging and fun. No matter which online slot you choose to play, the odds of winning remain the same — go with the style that works best for you.
As you're playing, there's a credit meter on the pokie that keeps track of how much you've won and how many free spins you've earned, so you can always see a running tally of your progress. Watch that number grow and feel the rush as it does! There's nothing better than riding a hot streak when you're playing a great pokie.
For people who like the pace of a Three-Reel slot, we have a number of them, including the popular Jumping Beans. And if you're a six-reel player, we even have a few of those! We're always working to make sure you can get the gaming experience you want at Australia's best online casino, Fair Go.
Now if you're a bettor, your next question will be about — jackpots! With multiple different online casino jackpots in our top online casino, you just never know when you're going to strike it lucky, at random.
A Single jackpot remains the same throughout the game, and is often referred to as a Flat-Top jackpot. The majority of the pokies at Fair Go are Single jackpot games, and many people prefer them because they know exactly the amount that's up for grabs.
But if you like to play for bigger dollars, you'll be interested in our Progressive jackpot opportunities. A Progressive jackpot increases as more people play, which usually results in bigger prizes. A lot of players love the chance to win big moolah and that's what a Progressive jackpot pokie can deliver. Just remember that while these games will have higher payouts, a percentage of every wager goes towards it so it keeps growing. That means there will be less money available for smaller payouts than in a Single jackpot pokie.
The games with Progressive jackpots at Fair Go are Aztec's Millions, Megasaur, and Spirit of the Inca.
You can play all our pokies on the iOS or Android platforms, and we offer all kinds of options when it comes to choosing how to play. You can download the software from our secure server, or you can play games online instantly on your PC or mobile device. It's so easy — just browse our games or use the Search tool to find the pokie you want to play and get started, mate.
There's a reason Fair Go is the best online casino in the Lucky Country. We deliver the very best experience you'll find online, with progressive jackpots that any bettor in Australia will love. Trust us, you'll be stoked as soon as you start!