4 Ways You Can Commemorate ANZAC Day
Expired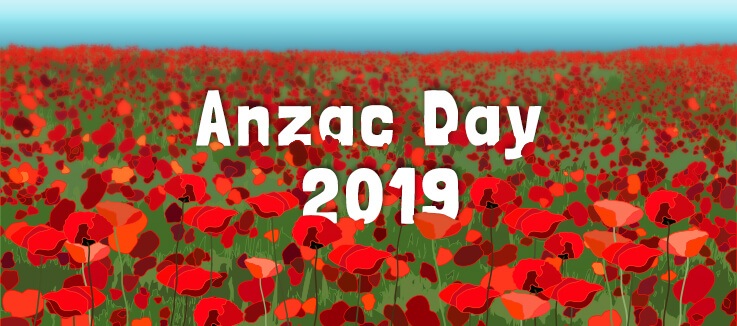 ANZAC Day is a day of reverence and remembrance in Australia and New Zealand that falls on April 25th every year.
It is also public holiday, but unlike most holidays on the calendar ANZAC Day is a time of commemoration, rather than celebration.
What this means is that the 25th is traditionally spent remembering the lives of Australian and New Zealand soldiers who've served and died in all wars, conflicts, and peacekeeping operations, while acknowledging the contribution of those currently on active duty.
With this in mind we here at Fair Go casino have decided to pay our respects by showing you 4 special ways that you too can commemorate ANZAC Day.
So, whether you're an early riser like Kev the Koala who loves the dawn service, or you'd prefer to have a punt on your favourite online casino game, there's something for everyone come ANZAC Day with Fair Go casino.
Who Are the ANZACS?
ANZAC is a military slang term for soldiers from Australia and New Zealand and an acronym for the Australia and New Zealand Army Corps. One of the earliest appearances of ANZAC as a word in an official war document dated 24th April 1915.
Before that it was written as 'A & NZ Army Corps', however, clerks in the corps headquarters soon shortened it to ANZAC as a convenient telegraphic code name.
What Is ANZAC Day?
ANZAC Day commemorates the day in which Australian and New Zealand soldiers set out on a mission to capture Constantinople (Istanbul) in the Ottoman Empire (modern-day Turkey).
The success of this mission would essentially knock the Ottoman Empire out of the war and ensure the safe passage of allied navies. Defeat on the other hand would give confidence to the Ottoman army and keep Allied forces from attacking Axis forces from the east.
Rather than being the swift and decisive victory that they were led to believe was possible, however, the ANZAC soldiers met strong opposition from Ottoman defenders and the campaign dragged on for eight long months.
Both sides suffered heavy casualties and endured innumerable hardships and eventually Australian and New Zealand soldiers were evacuated.
Once news of their heroic efforts and tragic ending reached home, the various acts of endurance, courage, ingenuity, good humour, larrikinism and mateship in the face of overwhelming adversity had a profound effect on the national psyche of the two countries.
ANZAC Day marks the anniversary of Gallipoli, which was the first major military action fought by Australian and New Zealand troops, and the powerful legacy the soldiers left us.
How Do We Honour ANZAC Day?
We honour ANZAC Day with commemorative services such as marches in major cities and towns plus the dawn service.
These services take place across the nations and typically involve a hymn, prayer, an address from military personnel, laying of wreaths, a recitation, a period of silence, the Last Post and either a rouse or reveille and the national anthem.
Due to the fact it's found growing wild on the Gallipoli peninsula, Sprigs of rosemary are also worn and families often visit war memorials around the countries to place red poppies besides the names of relatives.
Some other special ways you can commemorate ANZAC Day include the following.
1. Join in on a Thrilling Game of Two-Up
Walk into any pub, RSL club or bowling club around Australia on ANZAC Day and chances are you'll step right into a game of two-up and shouts of "Come in spinner".
But what's it all about you ask? Well, two-up is a betting game that was first played amongst poor English and Irish citizens in Australia and New Zealand during the 18th century.
Then in the 1850s it spread to the goldfields of Kalgoorlie and Broken Hill, before becoming popular with Australian and New Zealand soldiers in the trenches and on troop ships during World War I.
These days two-up is seen as a light-hearted part of ANZAC Day's social activities, with one of the best things about it being that it is incredibly easy to play, meaning anyone can join in. All it takes is a designated 'spinner' to toss either two or three coins into the air using a bit of wood called a 'kip', which looks a little bit like a miniature cricket bat.
The players stand in a circle around the spinner and bet on whether the coins will fall on both heads, both tails or one head and one tail, which is known as 'odds'. Two heads mean the spinner wins, two tails mean the spinner loses their bet and the right to spin. Odds mean the spinner throws again.
Other members around the ring also place side bets with each other on whether the spinner will win or lose, plus the results of the next toss.
No matter how heavy your wallet is at the end of the day, two-up is great way to enjoy some fun with friends and family all the while keeping the sacrifices of the soldiers and the ANZAC spirit in the picture.
Just don't get caught playing it on any other day besides ANZAC Day though, since that's the only day that it's legal to play in Australia.
2. Bake a Batch of Delicious ANZAC Biscuits
If you'd like to commemorate ANZAC Day by cooking up a storm in the kitchen, you'll be pleased to know there are scores of special Australian and New Zealand dishes you can make to commemorate this important day.
But nothing… and we mean nothing beats a batch of delicious homemade ANZAC biscuits, which were originally sent by wives and women's groups to on duty soldiers serving overseas.
Made from rolled oats, flour, sugar, golden syrup, baking soda, boiling water, butter and desiccated coconut, their lack of eggs meant that they wouldn't spoil and could last the entire voyage to the front lines.
The ANZAC biscuits that didn't make the ship, however, were eaten at public events such as parades or fetes where they were sold to support the war effort. The ANZAC biscuit is to this day one of the few commodities that can be legally marketed in Australia using the word ANZAC, which is otherwise protected by Federal Legislation.
When made correctly, ANZAC biscuits are chewy and sweet and it's true you can never have only one. Just ask out mascot Kev the Koala, who loves to substitute coconut for shredded eucalyptus leaves… much to the detriment of his waistline.
Even if your own ANZAC biscuits are a total disaster though, the fact you tried to bake a batch makes you a true-blue legend!
3. Pay Your Respects at a Dawn Service
Fancy an early start on ANZAC Day?
Then make your way to a dawn service, which generally begins at 4:30 am and is inspired by the traditional 'stand-to' when troops would be woken up before the sun's first light.
The reason for this is that the period about half an hour before dawn was thought to play tricks on soldiers' eyes, casting odd shadows and distorting various features of the landscape.
This time of day therefore became a favourable time to launch an attack. Consequently, waking the troops up before this period was thought to ensure their readiness in case of a strike.
A typical ANZAC Day dawn service includes an ode of remembrance, the last post, two minutes of silence, a reveille and the laying of wreaths.
Many RSLs and clubs around the country also put on a 'gunfire breakfast', which once comprised of whatever was available to the soldiers at the time (coffee, rum, stew and bread), but is now more likely to be a sausage sizzle or bacon and eggs.
4. Write a Message to A Digger
There are approximately 3,300 Australian Defence Force (ADF) personnel deployed in 12 operations overseas and within Australia as we write this, alongside hundreds of other New Zealand soldiers. All of whom are cut off from the people they know and love and sacrificing their present to protect our future.
With this in mind, it should be noted that ANZAC Day isn't just about commemorating the men and women we've lost in wars. It's also about acknowledging the many soldiers who continue to fight and serve in the Australian and New Zealand armed forces. And one way that you can do that on ANZAC Day is by writing a message to an overseas digger.
The best thing about sending a message is that you can do it by email, which is perfect if your handwriting is a good as Mr. Wombastic's… which is to say it's pretty average.
These emails are then sent to personnel from the army, the air force and the navy and received by deployed members.
If you'd prefer something a little more personable though, you can also send a postcard to the troops or make a contribution to serving members and their families by donating to a program that helps personnel, such as the RSL, Legacy or Soldier On, which assists in the rehabilitation of wounded Australian soldiers.
So if you want something to do on April 25th then why not try one of our special ways to commemorate ANZAC Day – all of which offer us the chance to reflect on the many different meanings of war and the selflessness of the many Australians and New Zealanders who fought and died for our countries.