What is return to player (RTP) percentage and how does it work?
Expired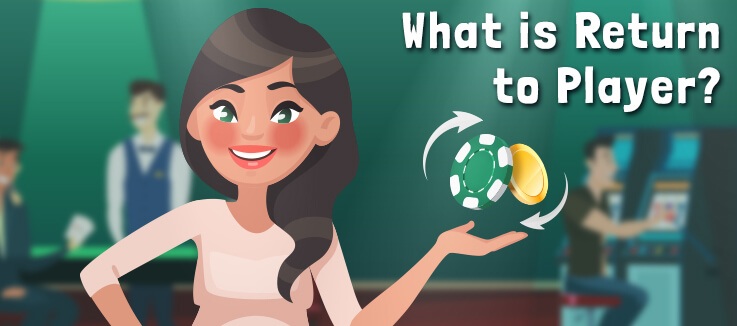 When playing with Fair Go you've undoubtably come across the term 'return to player' or 'RTP'. Some of you may have done your research as to what RTP means already, while others don't pay much attention to it. Fair enough. With all those flashy games and awesome promos to distract you, we don't blame you.
The truth is though that if you're dead set on dredging up some serious wins, it's important to know what return to player percentage means, how it works and whether or not it influences a pokies volatility. Otherwise you will never know just how good an RTP of 96% for Fair Go's online offerings actually is.
In this article we will answer all of these questions and give you a comprehensive overview on all aspects of RTP. By the end of it you'll be an expert on RTP and have a good understanding as to what it's all about. So read on, beloved Fair Go member. This article will definitely help you tell the difference between the games with the most potential and the ones that play like a dog's breakfast.
What is RTP?
As we've already mentioned, RTP stands for return to player and it's a term used to describe the percentage of wagered money a pokie machine will pay back to players over time.
For example: if you choose to make one hundred $1 bets with an online pokie that has an RTP of 90%, you should expect to get roughly 90% back in wins. This is just one example to show you how it works in theory. Note that RTP varies from game to game.
As its expressed as a percentage, it also stands to reason that the higher the listed figure, the more you can win while playing over a certain period of time.
Finally, you may see RTP described as the average percentage of cash returned to players over a minimum play of one million spins. The reason why it's set at a million spins (and sometimes more) is that by increasing the number of spins it takes to win, it makes payouts more random and the pokie in question waaaaaay more entertaining to play.
Because a title that rewards you with exactly $95 after 100 spins at $1 is hardly fun at all, right?
How is it calculated?
RTP is generally set by the game developer, so in our case Realtime Gaming. However, it can sometimes be set in collaboration between the developer and the casino. The formula that they use to calculate RTP for a casino is pretty straight forward and involves dividing the total amount bet by players by the total amount returned to players.
Total amount bet by players – the sum of each bet per round per player for a predetermined period of time
Amount returned to player – the new amount won by a player in a round
RTP and volatility
Now, if you're like the vast majority of Fair Go members and online casino players in general, you may think that RTP and pokie volatility are interchangeable. Sorry guys and gals but they actually have nothing to do with each other.
RTP refers to how much you can expect to get back after playing a particular pokie for a certain period of time, while volatility refers to the frequency with which a pokie pays out. For example: a low volatility pokie will pay out frequently but in small increments whereas a high volatility pokie will pay out large sums but not that often.
One isn't necessarily better than the other when it comes to pokie volatility. It really just comes down to whether you prefer lots of wins at lower amounts of big wins every now and then. We have a great mix of low and high volatility pokies at Fair Go, so you can always try both and see which one you prefer.
Land-based vs. online casinos
If you're a seasoned land-based casino player and you're wondering whether it's worth making the switch to an online casino, we can tell you right now that in the large majority of cases, online casinos do indeed play and pay better.
In fact, many online pokies will usually return more than 96%. Brick and mortar casinos on the other hand will generally return anywhere from 70% to 90% in rare cases. There are many reasons why online casinos come up trumps compared to their land-based counterparts, but the main one is that land-based casinos have higher overheads since they must host physical machines. Stripped back, this essentially translates to mean they need to make more profit in order to survive.
3 myths and facts about RTP
Finally, if we're going to claim that this is the definitive guide as to what return to player percentage actually is, we should address a few common misconceptions that you might come across. These misconceptions are generally born out of ignorance or by online casino conspiracy theorists. Either way, we're here to set them straight.
Jackpots sway the RTP of a pokie
We love progressive jackpot pokies, don't get us wrong. But it's probably important to mention for your sake that pokies with progressive jackpots may say they have a certain RTP, however, some of that percentage usually incorporates the eventuality of a progressive jackpot win. In short, unless you win the jackpot, the game may have a lower RTP than what is being advertised.
Online casinos can change pokie RTPs
To believe in this is to believe that Fair Go systematically changes the RTP that has been set by the developer of our games, Realtime Gaming. It's simply not true and to top it off, we don't think that this is even possible. We don't own the games that we host. We merely rent them. This means we don't have access to the backend settings to make this type of change. If we could change them though, heck… we'd probably make them higher.
RTP doesn't matter in the short run
So this is both true and untrue. A single short session on your favourite pokie won't yield the entirety of the RTP. This is due to the fact that there's no way you're going to spin those reels one million plus times during a short session. In saying that though, you're still better off playing a pokie with a high RTP as opposed to one with an RTP of 90% or less if you're short on time, given that it will still pay out more.
Well, that's it for our breakdown of the ins and outs of what return to player percentage actually means. If you've always wondered whether or not those three little letters were relevant to your pokie playing adventures, know you know.
As always, if you need us to elaborate on any part of RTP or this article in general, feel free to get in touch. Our customer service team is available 24/7 via phone, live chat and email. Otherwise, enjoy Fair Go's 96% RTP and start winning with Australia's favourite online casino today.
Blog Bonus!
Redeem code: RTPBLOG for 5 free spins on Asgard
Coupon code expires on Thursday, 2nd July. General terms apply.
Visit Fair Go Casino now to play the most you beut' new online casino titles available.