Who has the best online casino blog?
Expired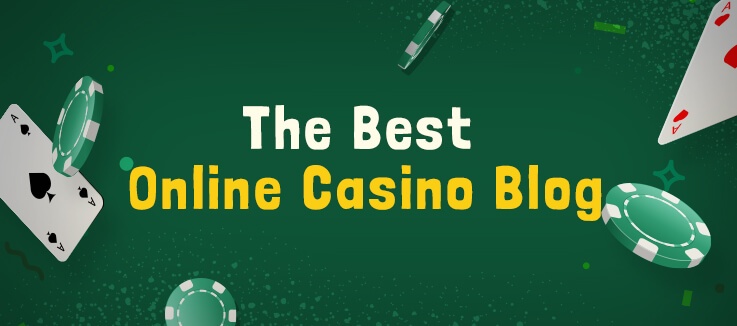 Blog Bonus:
Redeem code "25GAMEON" for 25 free spins on Football Fortunes if you've deposited this year.
General T&C's apply.
If you're looking for the best online casino blog, then you've come to the right place. We work hard at Fair Go to give you the latest and greatest from the world of online casinos.
From game guides and how-to articles plus info about our promotions, we try to provide you with tools to become a more enlightened member of Fair Go. And based on how many people have been winning lately… we must be doing something right.
So are you on the hunt for something to take your Fair Go experience to the next level? Then check out the rest of this article today. In it we break down why fans say we've got the best online casino blog… even if it makes us blush.
Why are online casino blogs so important?
The best online casino blogs act like a wise old elder.
They give you excellent guidance and insider tips on how to navigate the world of online casinos. For example, ours contains a lot of tips on how to play a particular type of table game. But it's more than just a source of cheats for maximising your pokie winnings…
A good online casino blog will also provide you with some lighthearted humour. Or it might even have you slapping your knee with laughter. At the very least though it'll put a smile on your face. And that's what playing at Fair Go is all about at the end of the day.
What type of information does an online casino blog contain?
Essentially, the best online casino blog will contain a mix of useful information for the average punter and a few articles to take the edge off. Here are some of the other types of articles that you can find at the best online casino blogs:
Game guides
You can pretty much fire up any online pokie and know exactly how it works. You place your wager, hit the spin button and hope that you trigger a win. It's pretty bloody simple.
The truth is though that if you want to play with a strategy then you need to know how an online pokie functions. Fortunately, we write a game guide for every new release. This means you can find a detailed breakdown on almost every single online pokie launched at Fair Go in the last few years on our blog page.
Everything you need to know about a particular game can be found in a game guide. You just need to take a few minutes to read one. And trust us when we say that it will make all the difference in understanding real cash slots.
How-to articles
Of course, there are other aspects of Fair Go casino that can't be covered in a game guide… no matter how comprehensive it may be.
Things like how to redeem a certain bonus, what terms such as 'playthrough' and 'wagering requirement' mean and details about how to use various deposit or withdrawal methods are all laid out in our how-to articles.
See for yourself how these blog articles actually look by clicking here. In this one, we discuss what to wear and what not to wear in a land-based casino.
Recent news
The world of online casinos is constantly changing. This is mainly because we're 100% based on the internet, therefore we're influenced by a lot of different factors beyond our control.
If you want to ensure that you can stay up to date with the latest trends at Fair Go, then reading our blog is a great place to start. Whenever we have some exciting news to post about our online casino or we just want to share something interesting with you about casinos in general, we'll write an article for our blog. It could be a post about new payment methods coming to Fair Go or a post that talks about upcoming changes to the design of our mobile browser website.
By doing so you can keep abreast of all the going-ons around the world. And with any luck this will make you a more well-rounded and a more confident online casino punter.
Promotions and bonuses
Everyone loves a good promotion or bonus. Getting one in your inbox kinda feels like Christmas has come early… and when we run a Christmas promotion it's like having two holidays at once.
In short, promotions and bonuses are the bees knees (or the koalas ears). We love handing them out and we know you love receiving them. But did you know we also write about some of our more popular promotions and bonus offers?
Well, it's true. You see if we plan on releasing a new promotion, we always write a short blog article about it to ensure that you know exactly how it works. For us this is super critical, since we try not to assume that you are as well versed when it comes to online casino promos as Kev the Koala.
Regular feedback from new members tells us that by elaborating on promos via a blog article they're better able to take advantage of the prizes within. And if we can make it easier for you to win… we're darn well gonna do it.
Security updates
As much as we light to think it's all sunshine and rainbows on the internet, the honest truth is that the security of an online casino has never been more critical. Case and point is the fact that data is so sacred these days. And we never want to be the ones responsible for leaking yours.
With that in mind, we're constantly searching for new ways in which to better secure your sensitive financial and personal details. We already boast 128-bit SSL data encryption technology, but there's always something new to implement.
So if you're ever wondering what type of security updates we've made or you're curious about a new upgrade to the way we operate, chances are there's a blog article for you to check out.
Stories
Online betting and online casinos in general are surrounded by many tales, legends and stories… some of which are actually true. What the best online casino blogs do well is they take these stories and bring them to you in long-form articles.
Fair Go casino, for example, regularly publish funny, informative and entertaining blog posts about customs in the online casino world. We also write about topics related to online gambling, such as the best books for budding punters plus articles about holiday traditions that we find super fun.
What we're saying here is that we're natural born storytellers and we love sharing the weird and wonderful elements of online casinos and online betting with you. So if you're in the mood for a chuckle or you want to read something that surprises you, check out a few of the articles on our blog.
5 tips for making the most of our online casino blog
It's one thing to discover who has the top online casino blog, but it's another to actually make the most of it. Here's where these 5 tips come in handy. By applying them to your own online casino experience you can take full advantage of what the Fair Go blog offers.
Check it regularly
We're releasing multiple blog articles every month. This means you can always find something to read on our blog page.
We suggest reading each article as it comes out. This way you can keep up to date with the latest happenings as we release news about them. It's also easier to read one article every once in a while, as opposed to multiple articles in one sitting… despite how entertaining they may be.
Screenshot vital information
The screenshot function on your computer, tablet, laptop or phone is quite handy when it comes to online casinos.
For example: say you find a snippet of information or a small tidbit that could help improve your online casino experience. Now you could bookmark that piece of information… or you could simply screenshot the part that you like. This way you can save that information in a bite sized format and refer back to it constantly.
Trust us – doing this is way easier than looking the page back up, scanning for the section that you like and rereading the info once again.
Study the game guides
If we've said it once we've said it a thousand times… those game guides are bloody helpful. Seriously, the sheer amount of detail contained in each one is mind boggling.
You get everything from a short introduction about the game to the most pertinent features. There's even a few dot points up top that give you a summary of what the game offers in terms of bonuses, paylines, jackpots (if any) and top prizes. Our most seasoned Fair Go punters always tell us that these game guides are a godsend, so perhaps a few younger members should take their advice. Clearly they're doing something right…
Look out for new payment methods
We already boast a wealth of good material regarding our 7 withdrawal and deposit options. But if you've been with us for a while, you know that we have a habit of introducing new deposit and withdrawal methods if we reckon they'll be a good fit. And when we release a new payment method, we always release a short blog article about it.
So if you're someone who wants to make topping up easier or you want your winnings faster, you'll hear about recently released deposit and withdrawal methods first via our blog article page.
Use your mobile device
The mobile browser version of Fair Go is absolutely awesome.
Not only can you do pretty much everything that you can do with a computer by using your mobile phone, you can also read all of our blog articles on either an iOS or Android device. Simply go to the blog page using your phone. From there you can search through the pages in order to find an article of your choosing.
While there you'll notice that every article has been formatted to fit a smaller screen. You can also adjust the text size using your handheld device as a way to improve readability. Finally, as we mentioned earlier, screenshotting interesting parts of an article is also possible using your phone.
Where to find the Fair Go blog
Go to the Fair Go casino game lobby
Login or create an account
Click or tap the 'More' tab at the bottom of your screen
Select 'Blog'
Enjoy reading the latest from Fair Go casino
Discover the best online casino blog at Fair Go today